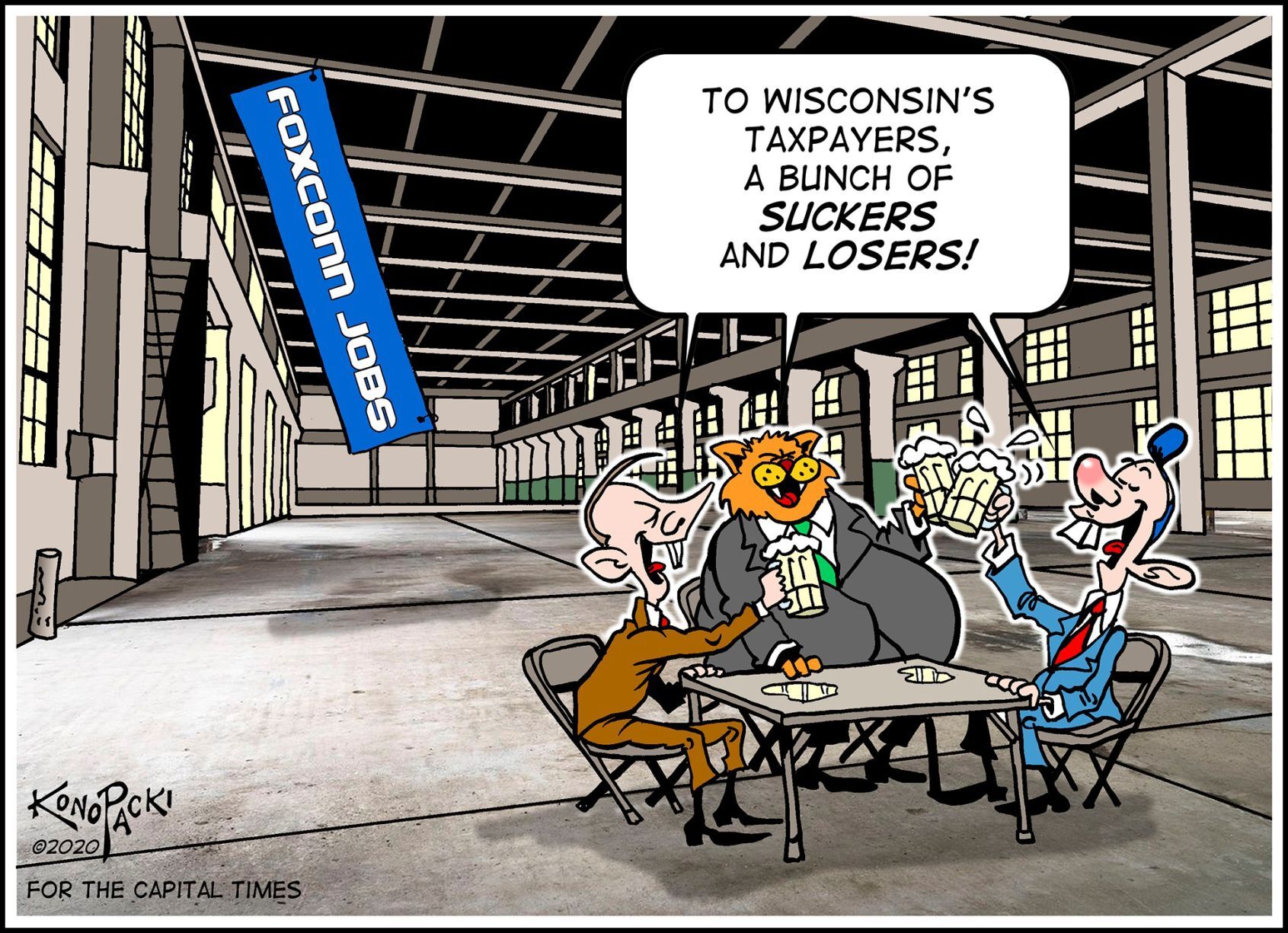 It has been nearly eight months since The Capital Times ran a blockbuster cover story by Madison-based investigative reporter Lawrence Tabak that detailed the problems facing the highly-touted and heavily-subsidized Foxconn development in Racine County`s Mount Pleasant.
Before the coronavirus crisis hit, the story foreshadowed the likelihood that former Gov. Scott Walker`s deal to give the Taiwanese corporation tax breaks and subsidies of nearly $3 billion — the largest incentive package for a foreign corporation in U.S. history — was already beginning to fall apart at the seams....
See Also:
...more

Ken Notes: This may be a sign of return to normalcy, Dave and I clearly disagree. Foxconn has been developed on a mostly pay as you go system, meaning that we have invested based on actual jobs and property value that yield tax revenue. So the 3 billion figure as well as the 10 billion figures are both off the table and were really only targets from the onset. We do stand to loose a great deal if Foxconn abandons the state leaving the buildings they have built vacant and eliminating the few jobs they have created.

Today we have a WEDC who is evaluating the job count, communities that are cautiously investing in infrastructure based on current actual revenue, and a company that is exploring new markets for new products to develop. We should allow this process to take place without throwing the proverbial first stone or very real money in the direction of Foxconn.