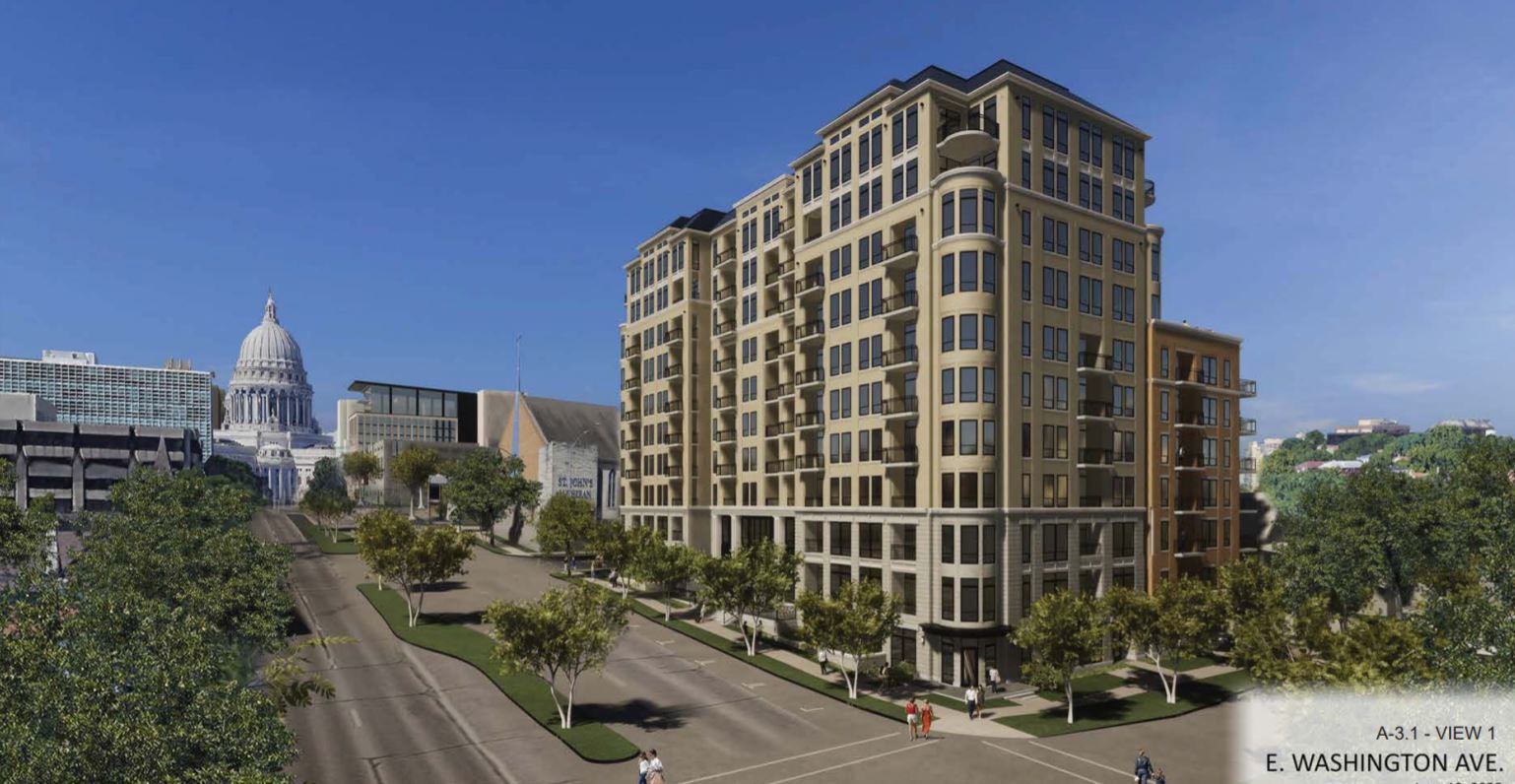 A major downtown Madison project is moving full steam ahead in the approval process despite concerns from many neighborhood residents.
On Monday, the Plan Commission will potentially approve permits for demolition and conditional use for The Continental, a building proposed for 402 to 414 East Washington Ave., by local developers LZ Ventures.
Under the proposal, seven structures (including residential houses) would be demolished and a 10-story, 156-unit apartment building with 3,300 square feet of commercial space would be built on the site...
...more