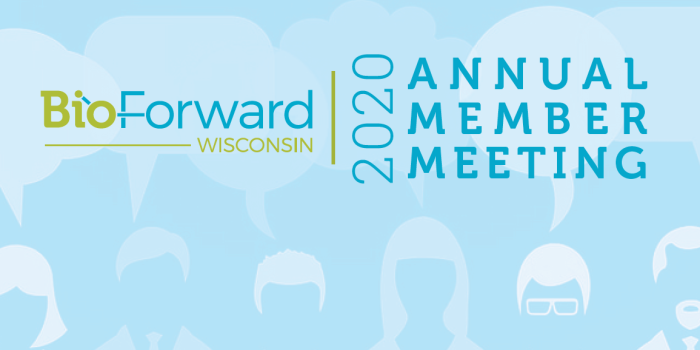 Reimagined Annual Member Meeting- bigger and better than ever!
Biohealth Uniting Virtually

This year`s Annual Member Meeting will be our most exciting and informative yet. Hear from two top companies leading the charge on COVID-19 vaccines- Wisconsin-based FluGen and Johnson & Johnson. Moving beyond COVID-19 and looking FORWARD, our other panel will focus on Wisconsin as a biohealth growth center. Aldevron, Eurofins, and PPD will discuss the value biohealth companies see in expanding operations in WI and how we can grow our status as a global innovation hub.

To facilitate networking and connections, we have inserted time and opportunities into the schedule to ensure our reimagined event not only offers what our previous meetings have but also extends engagement through targeted one-on-one networking.
Agenda
11:00 a.m. Log into the system and explore/network
11:30 a.m. Welcome from BioForward
12:15 p.m. Wisconsin as a Biohealth Growth Center
1:00 p.m. COVID-19 Vaccine Panel

...more