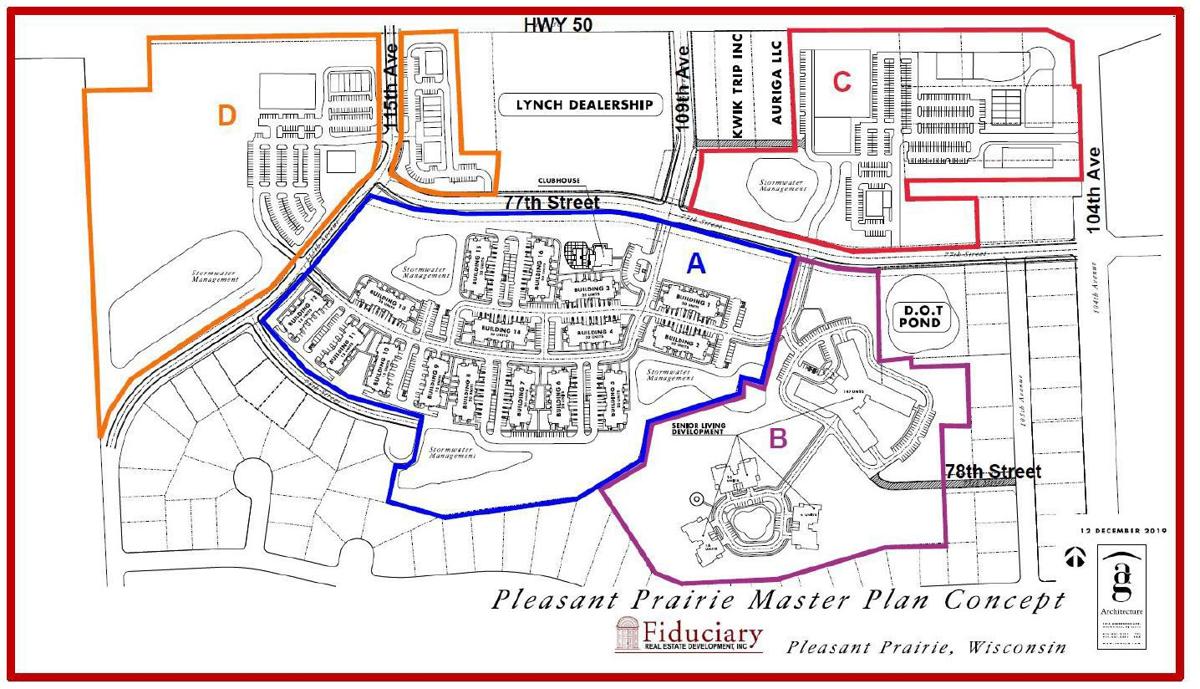 PLEASANT PRAIRIE — The Village Board has approved a conceptual plan to build 300 upscale apartments south of Highway 50 near 104th Avenue.
The board voted 5-0 Monday night approving the plan that, along with the apartments, includes four zones of development, including senior housing and commercial businesses.
The entire development encompasses 95 acres between 75th and 79th streets from 104th to 115th avenues. Milwaukee-based Fiduciary Real Estate Development Inc. is developing the project...
...more