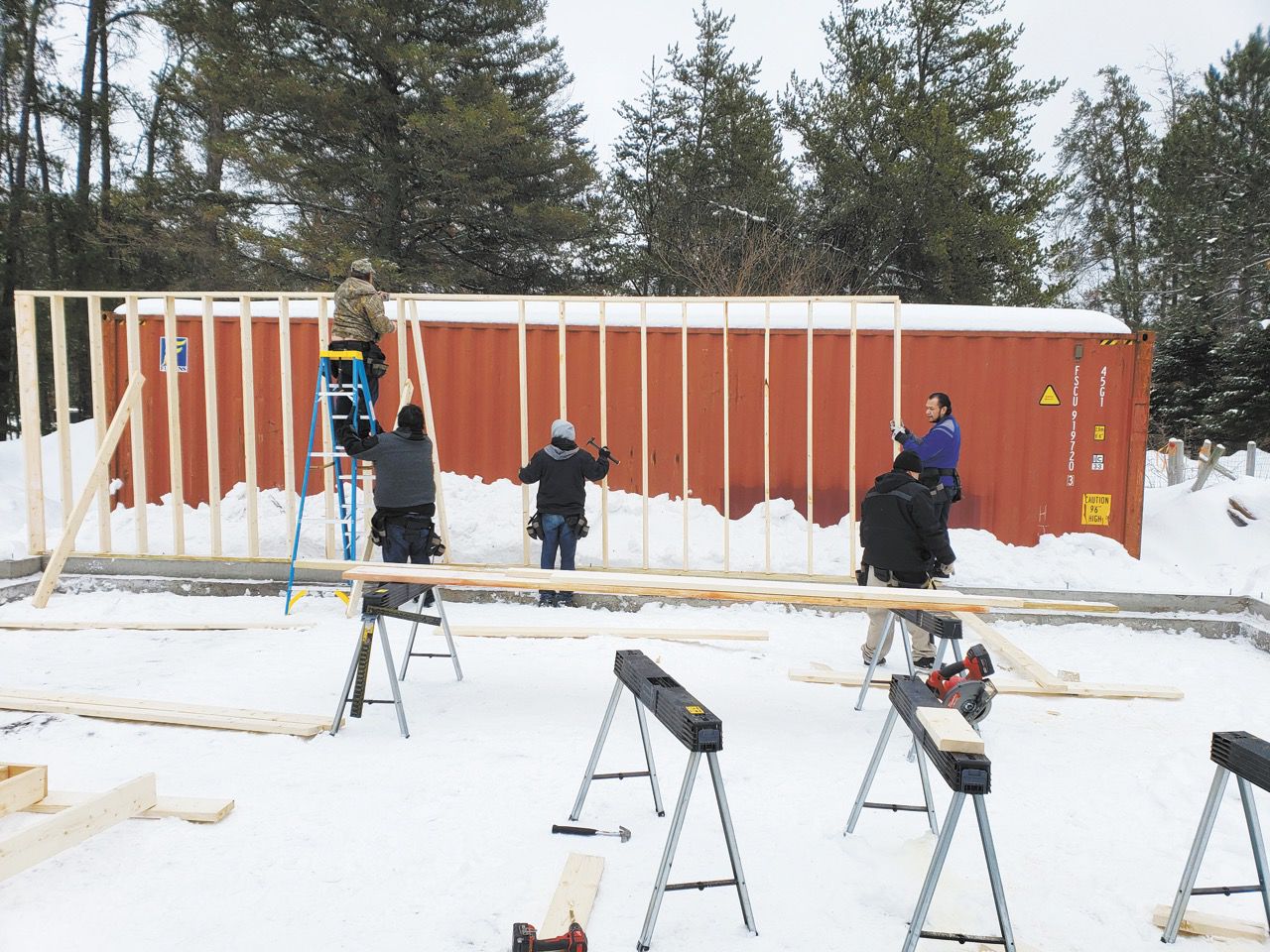 The east side of New Reflections-Pathway to Hope transitional housing off County Highway B in the City of Hayward has been busy with a ªgroup of five men and a supervisor building a 28-by-40 foot storage shed.
It's obviously a construction site, but then again it's much more.
Besides the sides of the building going on and up, there's also learning and new opportunities.
The five men are inmates of Sawyer County Jail and the supervisor is an instructor for the Wisconsin Indianhead Technical College (WITC) Construction Foundations Mobile Lab.
Before they were pounding nails, the five had been in classroom training with instructor Ed Murray...
...more