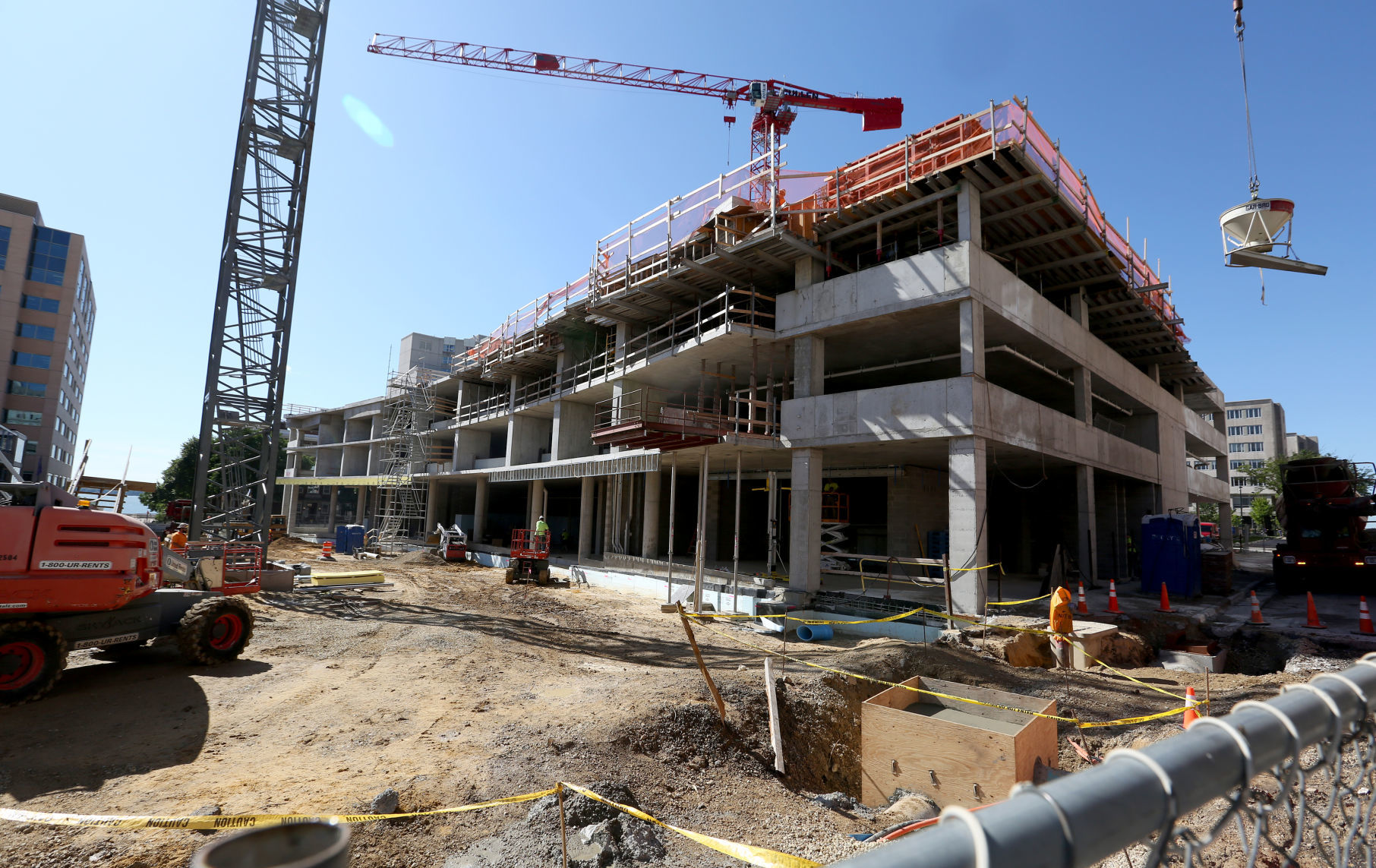 Madison officially parted ways with Gebhardt Development on the downtown Judge Doyle Square project Tuesday and will move forward with another local developer to build an apartment complex that includes affordable units.
After negotiating with Gebhardt for 11 weeks, the city's Finance Committee recommended after a closed meeting Aug. 26 to terminate negotiations and open them with Stone House Development, one of the three original applicants that included Gebhardt and the Milwaukee-based Mandel Group.
Angie Black, an attorney representing Gebhardt, said the Finance Committee's decision came as a surprise...
...more

Ken Notes: I just want to be on record in suggesting Stone House will bring a vastly different project to the site. I would ask anyone interested in this project to tour a ten year old Stone project and a ten year old Gebhardt project. This is vastly different brick and mortar catering to vastly different markets. This is not a negative reflection on Stone, they do affordable housing better than most and have some nice market rate units, I just thought the goal was an iconic mixed use project.

Also looking at all the Stone House projects, it looks like "qualifying" rents will still be north of $1,000.00 a lot for a service worker in Madison. So less units (40 vs. 80) more expensive - what am I missing?? We still need affordable rather than "Affordable" housing in Madison...