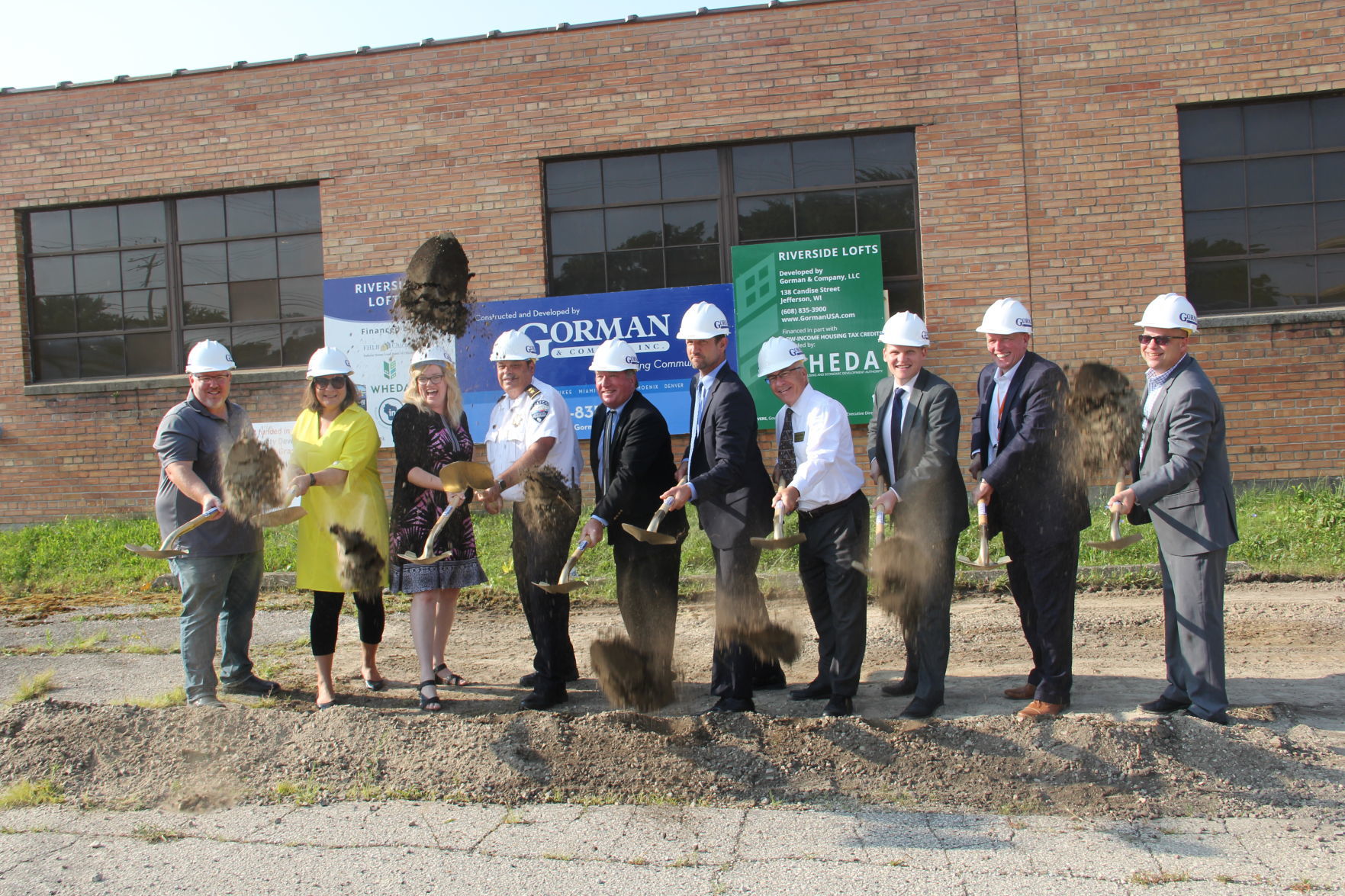 JEFFERSON — When Ted Matkom first looked at a proposed apartment site in the former Foremost Buildings facility, he fell in love with the location.
The brick building with side windows is large and sits right along the Rock River.
Three years later, Matkom was one of many on hand early Wednesday morning in downtown Jefferson for the formal beginning of a project that will bring housing and a space for artists to this historic site.
"You will see timbers and iron beams in your unit. This will be really cool," said Matcom, who is the Wisconsin Market president for real estate developer Gorman and Company...
...more