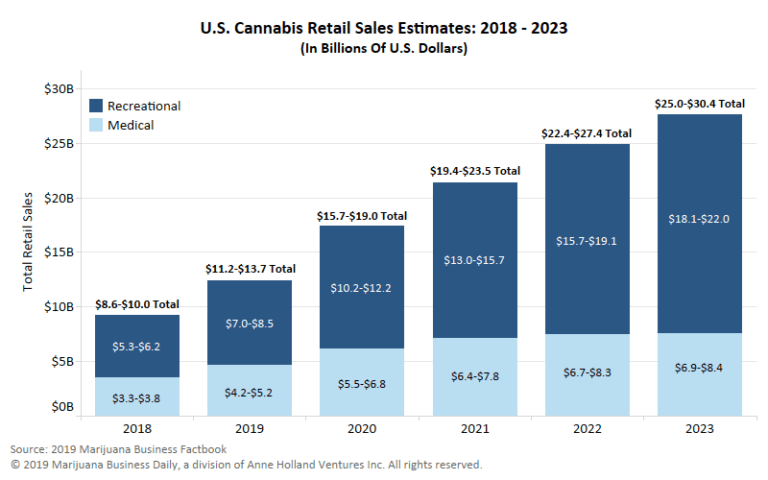 Retail sales of medical and recreational cannabis in the United States are on pace to eclipse $12 billion by the end of 2019 – an increase of roughly 35% over 2018 – and could rise as high as $30 billion by 2023.
That's according to exclusive projections from the forthcoming 2019 edition of the Marijuana Business Factbook.
Continued sales gains in recreational markets as well as the rapid development of medical marijuana programs in newly legalized states will spur much of that growth over the coming year....
...more