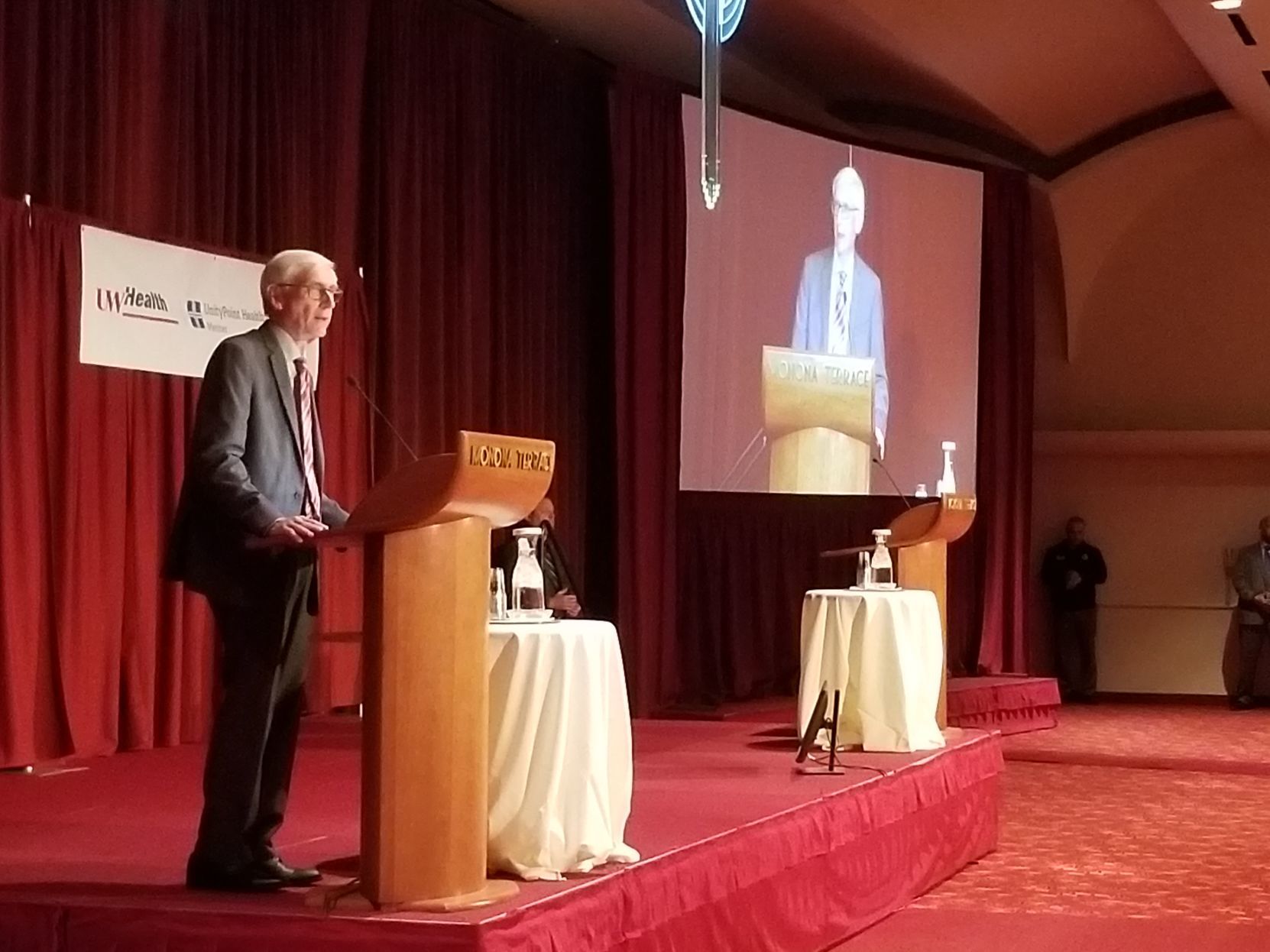 Cultivating a diverse workforce is key to taking Wisconsin to a new level of economic prosperity, Gov. Tony Evers told a group of community leaders, education professionals, business leaders, entrepreneurs and others on Friday.
"I can tell you that if this state doesn't actively and proactively and with great vigor embrace diversity and inclusivity, economic development will grind to a halt," the Democrat said at the sixth annual Madison Region Economic Development & Diversity Summit at Monona Terrace, a gathering sponsored by the Madison Region Economic Partnership and the Urban League of Greater Madison...
...more

Ken Notes: We need to embrace not only diversity but a new focus on transition to the workplace. Technology and automation demands a well educated workforce. We need to explore apprenticeships, a better partnership between the tech system and our secondary system, and other school to work programs and opportunities.

Healthcare is a huge issue and the state should start the process by offering health care to EVERY public employee and remove it from the bargaining table. We can demonstrate the benefits of quality health care by modeling it within our own government system and then asking businesses to do the same.

I also like expanding in state tuition and have proposed that we offer student loans for tuition that are interest free (using a State income tax credit) as long as the person remains in the state.

It seems we often swing for the fences when we really need to look for base hits and control of the game.