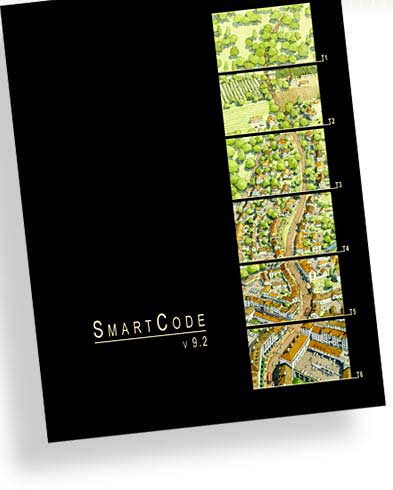 The Current version is at the link...


The original SmartCode was released by Duany Plater-Zyberk & Company (DPZ) in 2003, after two decades of research and implementation. It has been continually updated with input from scores of practitioners from numerous disciplines. Since 2004, the model code has been completely open source and free of charge....

SmartCode is a unified land development ordinance template for planning and urban design. Originally developed by Duany Plater-Zyberk & Company, this open source program is a model form-based unified land development ordinance designed to create walkable neighborhoods across the full spectrum of human settlement, from the most rural to the most urban, incorporating a transect of character and intensity within each.

It folds zoning, subdivision regulations, urban design, and basic architectural standards into one compact document. Because the SmartCode enables community vision by coding specific outcomes that are desired in particular places, it is meant to be locally calibrated by professional planners, architects, and attorneys....
...more