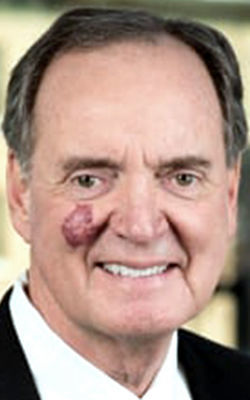 It's not clear whether outgoing Gov. Scott Walker's Wisconsin Economic Development Corp. will remain intact, but the public-private job creation agency's chief is making a case to keep it running.
Mark Hogan, the agency's secretary and CEO, told reporters Tuesday in Beloit that he's reaching out to Gov.-elect Tony Evers' transition team to persuade Evers that the 7-year-old agency—known as WEDC—has hit its stride and should remain the state's main jobs organization.
Hogan's statements come as Evers signaled last week that he will propose a plan to dissolve the organization. He hasn't given details on how he might replace the partially taxpayer-funded agency, but he has said he was considering reverting back to the former state Department of Commerce...
...more
Ken Notes: First thank you to all the media outlets that ran or will run my editorial on the subject. Second Mark could propose many positive options that would help now! I would start with a proposal to bring local ED professionals into State or partial State employment. Working with the counties and large cities would be a huge first step. Paul, Dick, Mark and others have had to work in a very partisan political bubble. We have a few weeks to work across the isle to get things realigned. Remember I also wrote
Only thing worse than WEDC is no WEDC
.