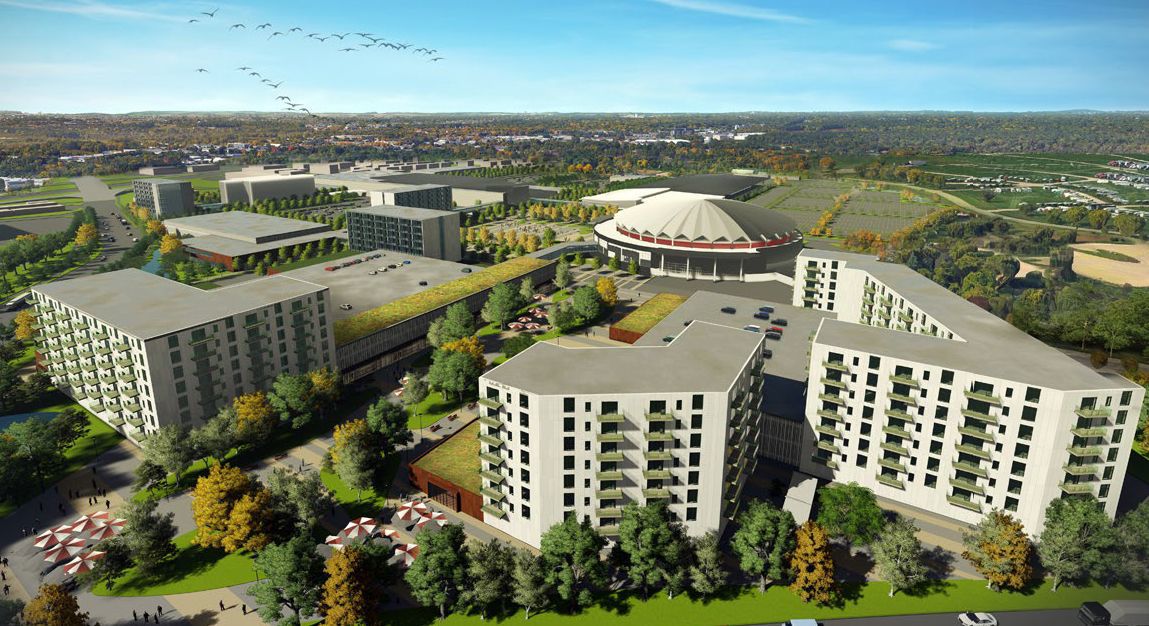 The master plan for the Alliant Energy Center would transform the campus with hundreds of millions of dollars in new, private development — including hotels, restaurants, office space and housing — along with public spending on modifications to existing facilities.
The first phase could cost about $305 million in public and private funds to create a "village feel" on the 164-acre campus, according to a report released Friday to the Dane County committee charged with overseeing the redevelopment process.
The redevelopment would encourage those who have been presenting events at the venue to continue, while drawing in new users, County Board Chairwoman Sharon Corrigan said. It also would create a gathering space for area residents and visitors...
...more