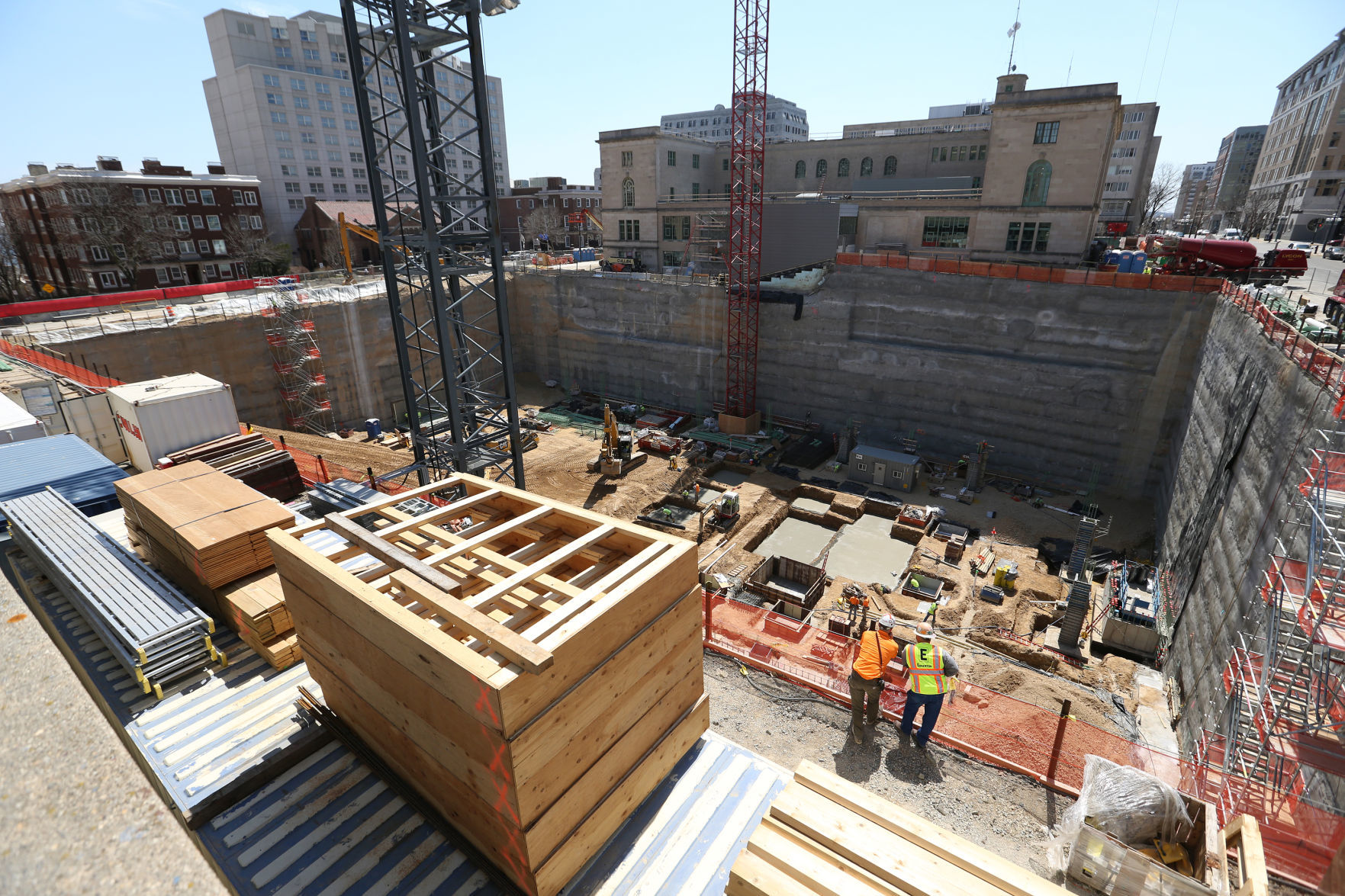 Madison will consider paying Beitler Real Estate Services of Chicago $600,000 in exchange for development rights and ownership of an element of the Judge Doyle Square development in order to keep the project moving forward.
Under the resolution introduced at Tuesday's City Council meeting, Beitler would transfer development rights and ownership of retail space, private parking and a structural component — collectively called the podium — on the block that holds the Madison Municipal Building (Block 88) in exchange for the additional funds...
...more

Ken Notes: I trust George, but I do get nervous when any community tries to develop public commercial space. I hope an RFP for this section is developed once this is in city control. Do I get any credit for suggesting this could best be resolved in the board room????