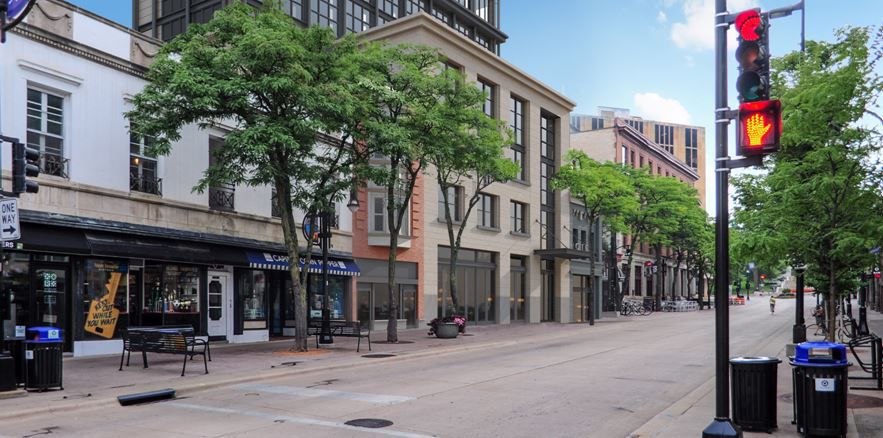 Despite receiving a recommendation to deny it from city staff, Madison's Plan Commission approved a zoning change Monday that would allow a proposal for a nine-story hotel on the 100 block of State Street to move forward.
Commissioners, alders and community members expressed concerns over parking, height of the building and inconsistency with the city's previously adopted Downtown Plan. However, some were willing to put aside those concerns for the benefits the project could bring to the top of State Street, which many in the city considers a troubled area.
...more

Ken Notes: I like the Staff request to the Plan Commission, "The Commission and Council should make clear findings why this project is exception in order to preserve the integrity of the Downtown Plan and its recommendations,". We need height variances to make some projects work but instead of throwing the baby out with the bath water we need to ask staff to follow the rules but present the best plans for exceptions and consideration....