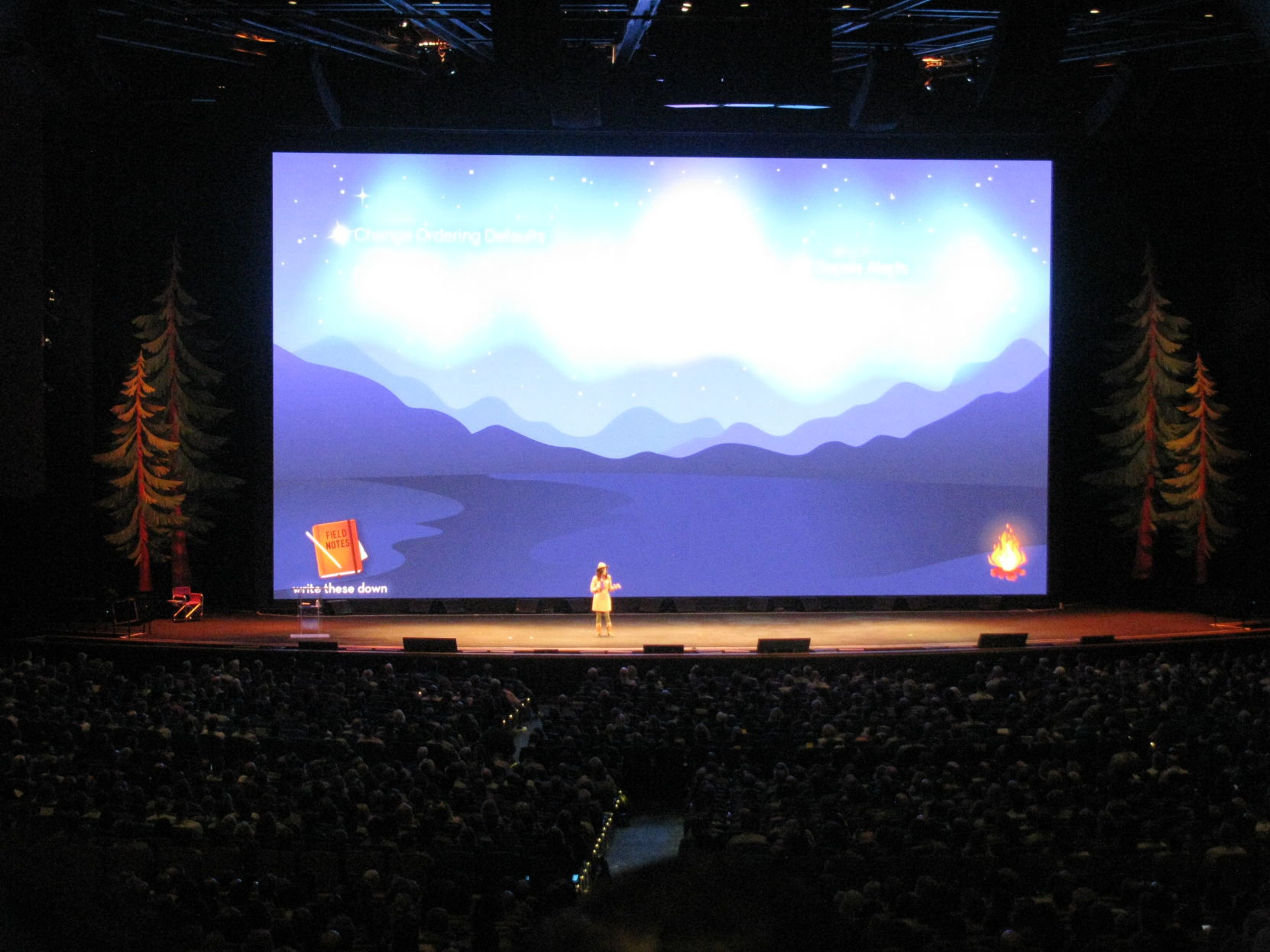 Operating in the world of health technology today is a lot like surviving out in the wilds of nature, according to Epic Systems Corp. founder and CEO Judy Faulkner.
"Being resourceful and working together make the world a better place," Faulkner told a packed auditorium of thousands attending the Verona electronic health records company's 2018 users group meeting on Tuesday morning...
...Nearly 17,000 people are attending Epic's annual users group meeting — 8,000 leaders of Epic's client hospitals and clinics and 9,000 of the company's own employees. The sessions, which began Monday, run through Thursday at Epic's Verona campus...
...more