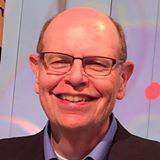 As I reflect on my nearly four decades in Madison journalism about where the media is today and where it's headed, two themes always jump out.
One is the challenge that relates to the well-understood, decade-old "disruption" of the business models of mainstream print and electronic journalism. The internet has changed reading and viewing habits and made it harder for news organizations to afford the number of reporters, editors and other news professionals ideally required to produce the episodic and investigative coverage necessary for an informed citizenry.
The second challenge relates to the loss of public trust in the mainstream media and other American institutions...
...more