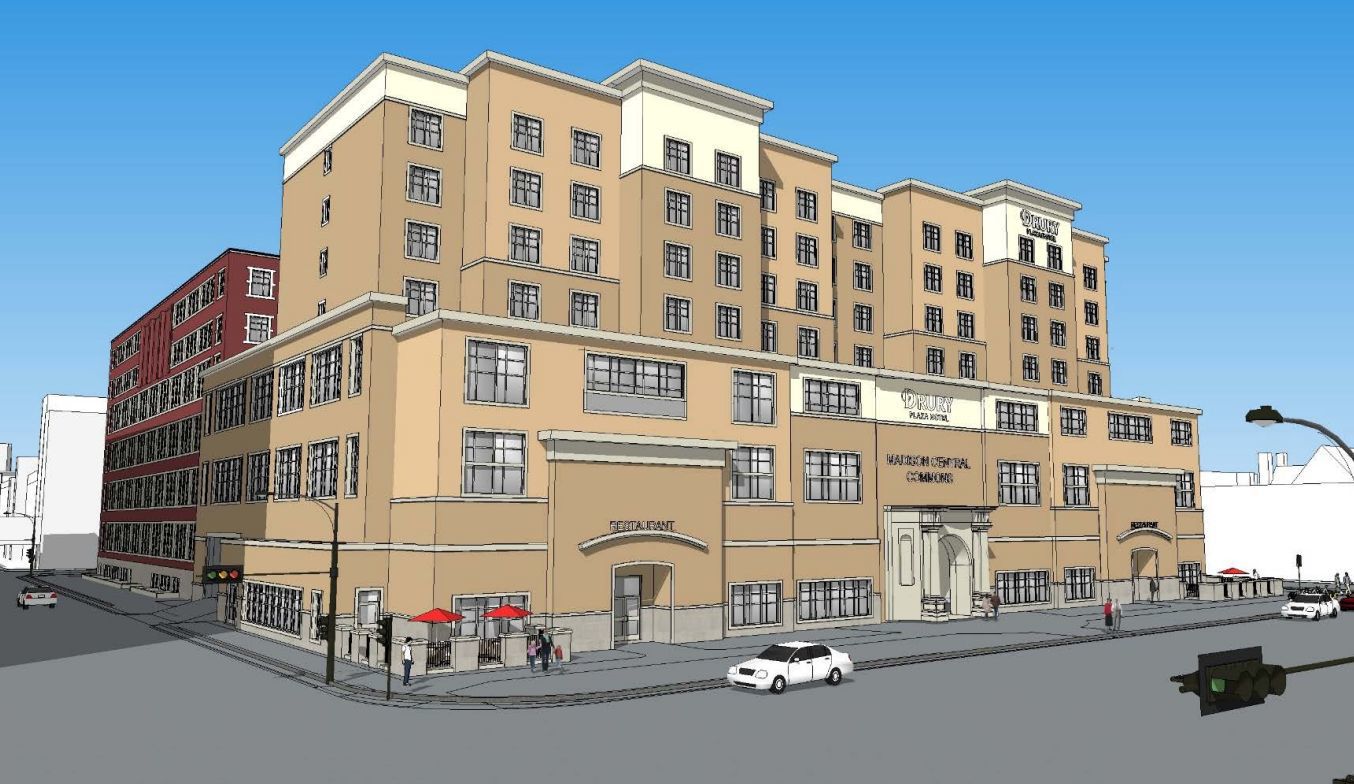 Plans for the massive redevelopment of Madison Area Technical College's downtown campus look a lot different than they did last summer. Downtown residents will get their first chance to weigh in on the new designs Monday night.
A neighborhood meeting will discuss the new plans April 30 at 7 p.m. at the MATC site, 211 N. Carroll St., Room D240. Alds. Mike Verveer and Ledell Zellers are hosting the meeting.
The project, previously designed as a 197-room hotel and 10-story office and retail building, had to re-tool after one of the developers dropped out. Now the plans propose a 312-room hotel with some ground-floor retail space. ...
...more