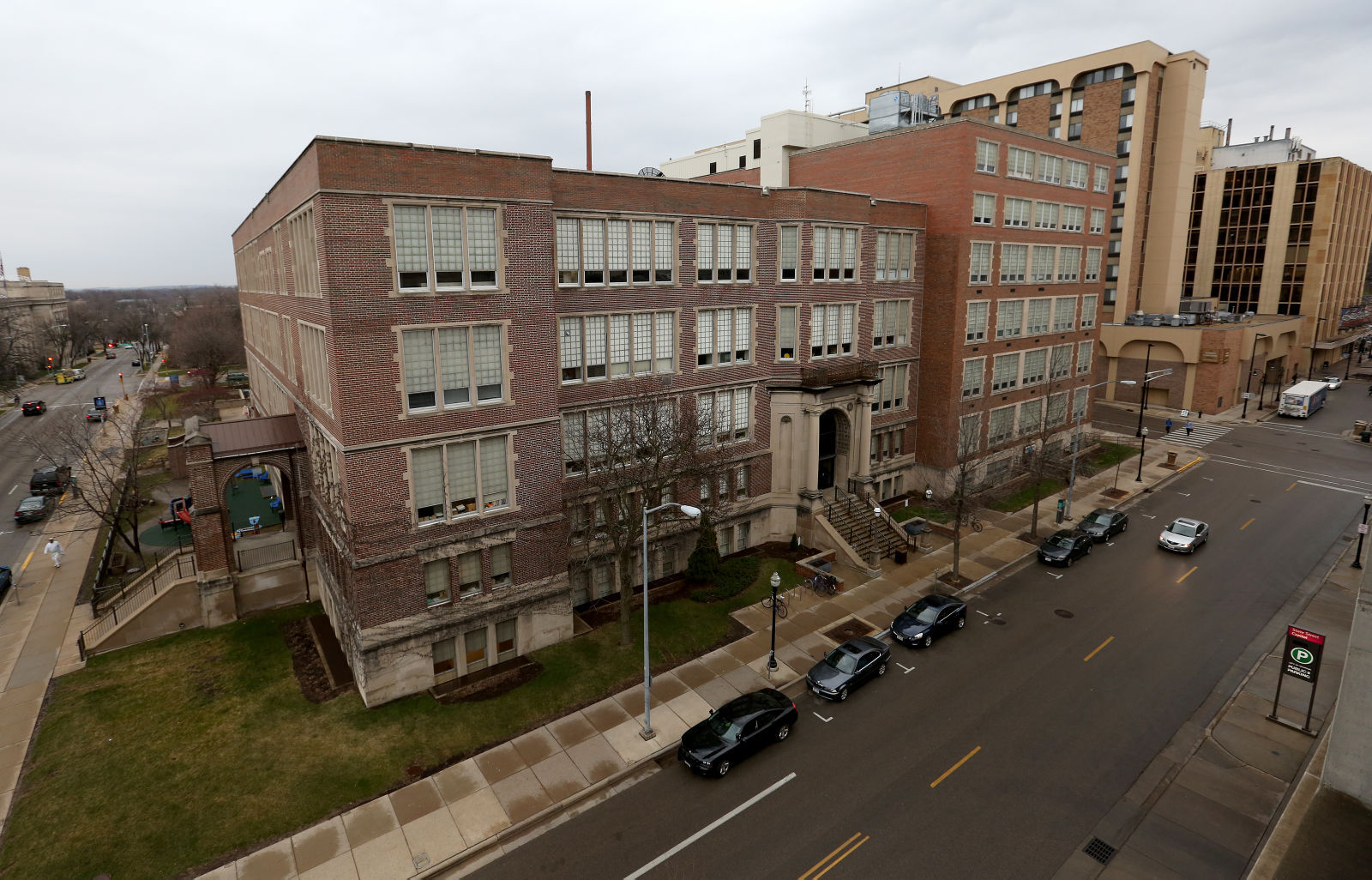 I have an idea for the Madison College site!
Create a public private partnership to develop an Apartment / Hotel / Art / Co-working /
TRANSIT CENTER
!
The parking lot could be converted to easily accommodate a bus lot far better that the streets at the Union. Shuttles to the campus and the airport could get you where you need to go. The private buses to MKE and Chicago would of course use the facility. EPIC could shuttle downtown guests to classes and back. All the area hotels could run services or better yet share a shuttle route. Both convention centers could run shuttles. There is space for a great bike locker center. The burbs could have direct routes to the site. Cabs are welcome. And Madison transit could serve it`s clients.
Parking for the facility could easily be added to the ramp across the street and a walkway could link the two. The building has great spaces that could be converted into a small theatre / training / lecture halls. It has a fitness center! A boutique hotel and apartments are an easy retrofit into the classrooms. Retail like Coffee, local food, and art shops are a perfect fit and it has a bookstore. A museum is also already there. Local artists could both create and display on site.
This is as obvious as it gets. The building is available. It is too expensive to develop privately. We need a transit center. Just off State Street it is a natural attraction. Artists want a space. It would be a boomer (now nearing 70s) haven. Close enough to campus and the square. It is a gateway to the city and damned if it doesn`t already have an arch...
Ken Harwood
Advocating for Wisconsin... (and Madison)
P.S. Please feel free to share and reprint...

A VERY Special thank you to my Sponsors who allow me to rant like this!
The Going nowhere Article that got me thinking...
Thanks Jay Rath @ Isthmus
A reader from LaCrosse shared this video of their transit center developed by Gorman and Co.
And More photos (La Crosse)
...more