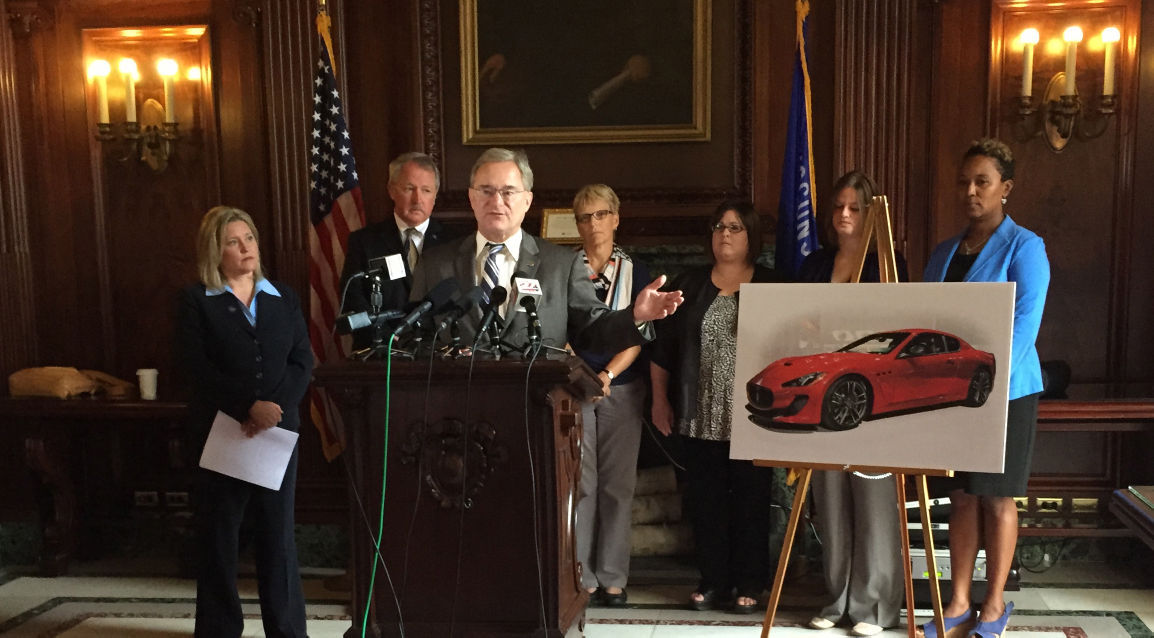 A bipartisan proposal making it a felony to defraud the Wisconsin Economic Development Corp. was reintroduced Friday, almost two years after the Wisconsin State Journal reported on a failed $500,000 loan to a Milwaukee businessman who lied on his application.
The bill, co-sponsored by Rep. Samantha Kerkman, R-Salem Lakes, and Sen. Dave Hansen, D-Green Bay, would make defrauding the state's flagship job-creation agency a Class E felony punishable by up to 10 years in prison and five years of extended supervision and/or a $50,000 fine. Offenders and their companies would also be ineligible for WEDC benefits for seven years and could be liable for damages...
...more

Ken Notes: I suggest this is a bit of feel good legislation. Remember our President has failed in several business ventures, "I promise not to use junk bonds" -- comes to mind, is that fraud or bending the truth. New businesses fail with the best of intentions, what we need is legislation that removes politics from WEDC grants and loans and requires a public database to track our investments.