---
Online at
WisconsinDevelopment.com
(4 weeks of articles) - Searchable at
Search WDN
-
WDN Tool Box
, Links you can use everyday to help you and Wisconsin grow! Edited and published by
Ken Harwood @ LinkedIn.
Click Here To Subscribe or add Friends and Colleagues... Available free from our SPONSORS... Why I publish WDN... WDGreen Environmental News From a Business Perspective!

Ken Harwood
Advocating for Wisconsin
Ken [at] KenHarwood.com
608.334.2174
...more

Ken Notes: "Ken Notes" may be reprinted in context without permission. Attribution should be Ken Harwood, Editor Wisconsin Development News or Ken Harwood Advocate for Wisconsin.
---
MOUNT PLEASANT - Touting trade, defending tariffs and shoveling Wisconsin dirt, President Donald Trump dominated Thursday`s groundbreaking of the Foxconn Technology Group facility.
He called plans to build a sprawling high-tech campus on what last year were soybean, corn and cabbage fields "the eighth wonder of the world," and touched on a range of issues during a speech to hundreds of business and political leaders inside a Foxconn building.
And, yes, he even took a swipe at Milwaukee-based Harley-Davidson, which announced this week that it is moving some production overseas in response to the European Union slapping a 31% tariff on motorcycles made in the United States...
...more
Ken Notes: Late edition so I could add a few of these stories... Please see my notes on HD below -- Trump and others are commenting without an understanding of the issues HD is dealing with.
---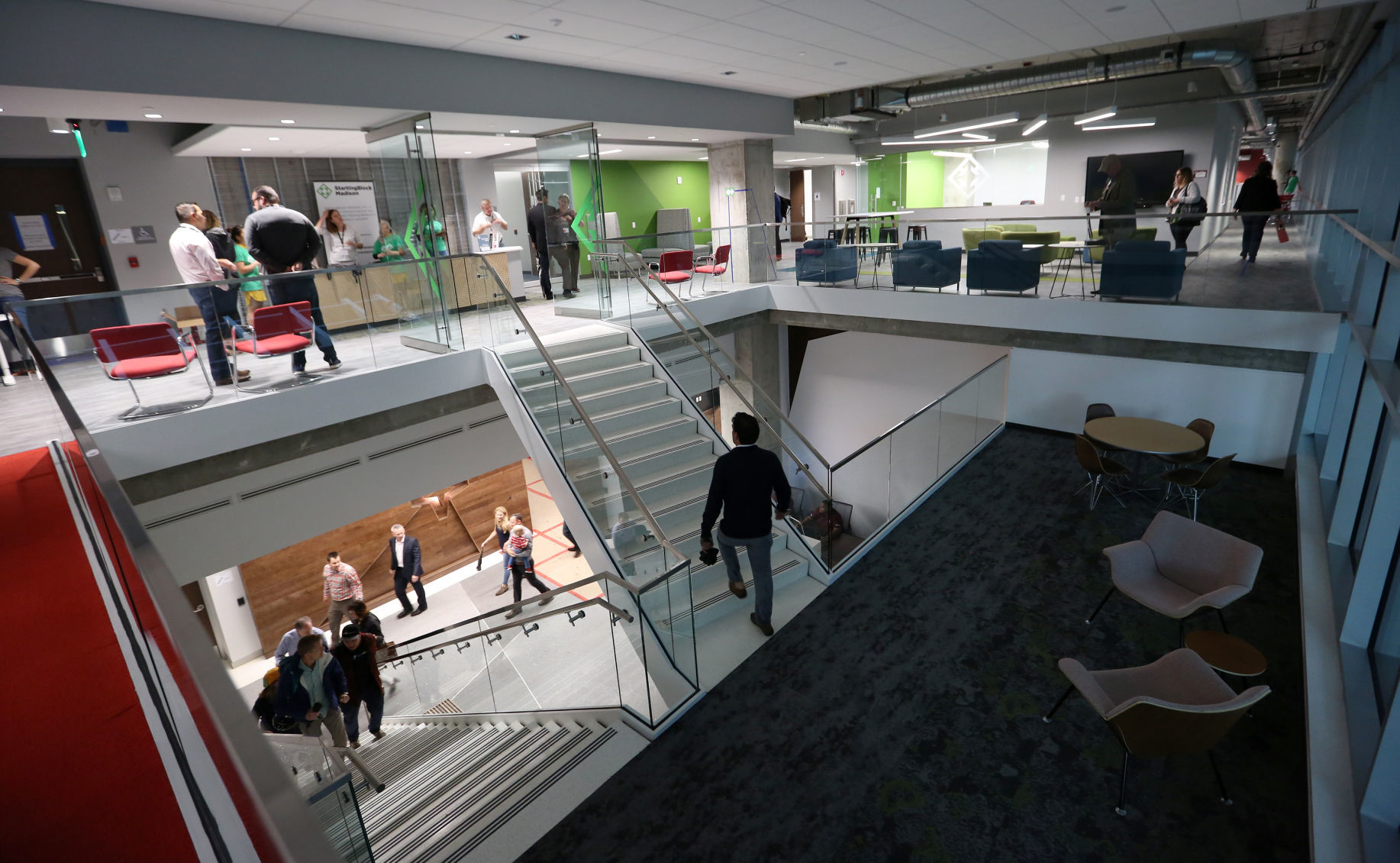 Six years since the project was first announced, a group of entrepreneurs and business leaders have opened StartingBlock, which they say could take the local startup economy "to the next level."
More than 500 people swarmed two floors of the new entrepreneurship center, located in a new eight-story building on the 800 block of East Washington Avenue across from Festival Foods, to get their first glimpses of the project....
...more

Ken Notes: Congrats to all!!!
---
The United States has amassed its largest stockpile of cheese in the 100 years since regulators began keeping tabs, the result of booming domestic production of milk and consumers' waning interest in the dairy beverage.
The 1.39 billion-pound stockpile, tallied by the Agriculture Department last week, represents a 6 percent increase over this time last year and a 16 percent increase since an earlier surplus prompted a federal cheese buy-up in 2016.
...more

Ken Notes: WAIT WAIT WAIT, World Hunger Statistics from the Food Aid Foundation suggest there are some 795 million people in the world do not have enough food to lead a healthy active life. That`s about one in nine people on earth. The vast majority of the world`s hungry people live in developing countries, where 12.9 percent of the population is undernourished.

My math suggest that is about 1.74 lbs of cheese per hungry person. We DO NOT have a cheese surplus we have a distribution problem. Time to step up and help those countries in need. Cash get lost in translation -- cheese gets eaten. We should also look to the cheese industry for whey protein a byproduct of the manufacturing process and protein can help starving nations...
---
The state has awarded a $500,000 grant to help redevelop the nearly century-old Oscar Mayer plant on Madison`s east side. The entire project is expected to cost roughly $20 million initially, and if all goes as hoped, developers say it could transform the dormant industrial site into a mix of businesses, possibly including data centers, movie theaters, brew pubs and apartments.
The Oscar Mayer plant was one of several closed by parent company Kraft Heinz following a multi-billion dollar merger that made it one of the world`s largest food companies...
...more

Ken Notes: My understanding is this will go into infrastructure and that is a very good use of the funds. I hope we creatively search for tenants, I still like a Wisconsin Marketing Board for meat, organics, and manufacturing using the Milk Marketing Board as a model. An "incubator" could be established for startups in any of these market using the processing part of the plant.
---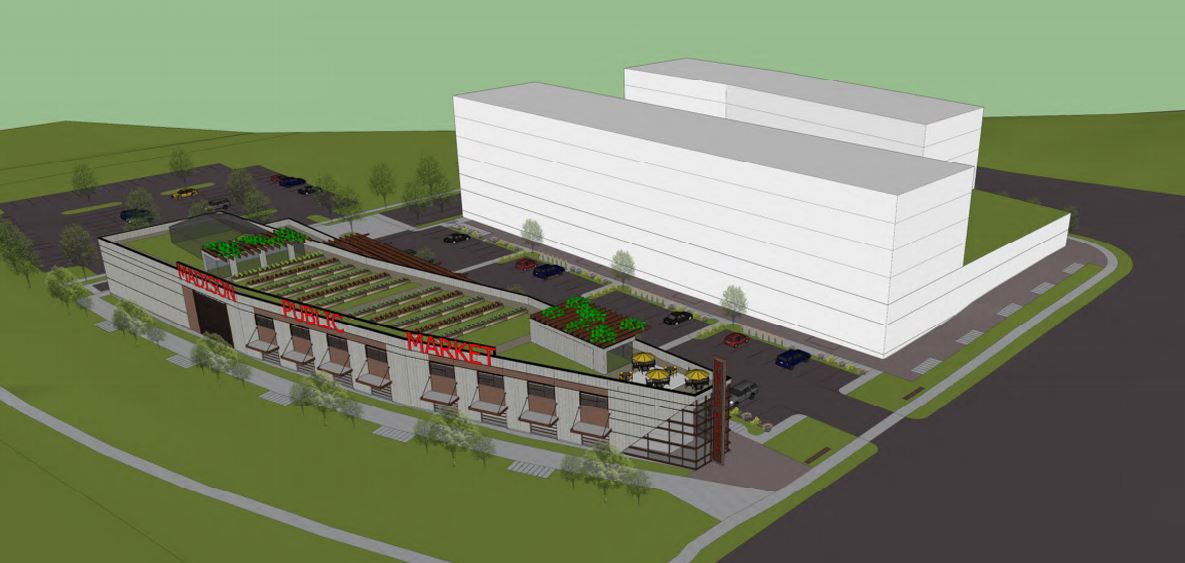 With the proposed addition of a hotel on the same site as the city's public market, Mayra Medrano envisions a revitalizing campus that can engage residents and visitors alike.
Medrano is the president of the Public Market Foundation, the operator of the city`s future public market, and supports newly proposed site plans for the property at the corner of East Washington Avenue and First Street. New plans include a hotel, residential units and commercial space to be built by a private developer.
"It's really an incubator," Medrano said. "That's why it's crucial to have public and private projects that really encompass each other."...
...more

Ken Notes: I like the public private partner idea and a good market can be the centerpiece of an urban neighborhood. (see Milwaukee Market and the Third ward for example)...
---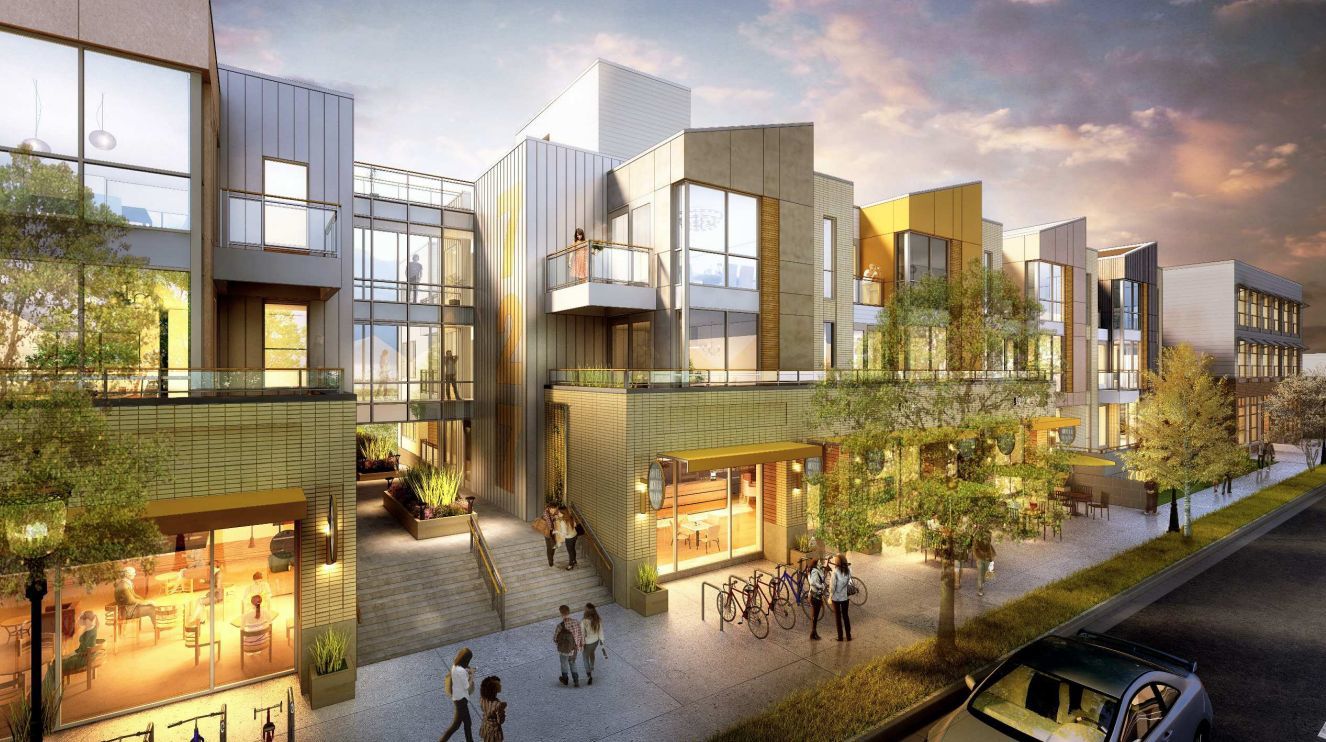 After months of delays and readjustments, the City Council on Tuesday approved the rezoning needed for a sizeable mixed-use apartment project on the 700 block of East Johnson Street to move forward.
The project narrowly failed to gain City Council approval earlier in June. But on Tuesday, with the help of some alders who were absent from the last meeting, the measure passed 13-6...
...more
---

EBI takes the time to get to know you and your business. We'll provide you with options so that together we can make the most of your space and stay within your budget.
...more
...A sponsor of Wisconsin Development News
---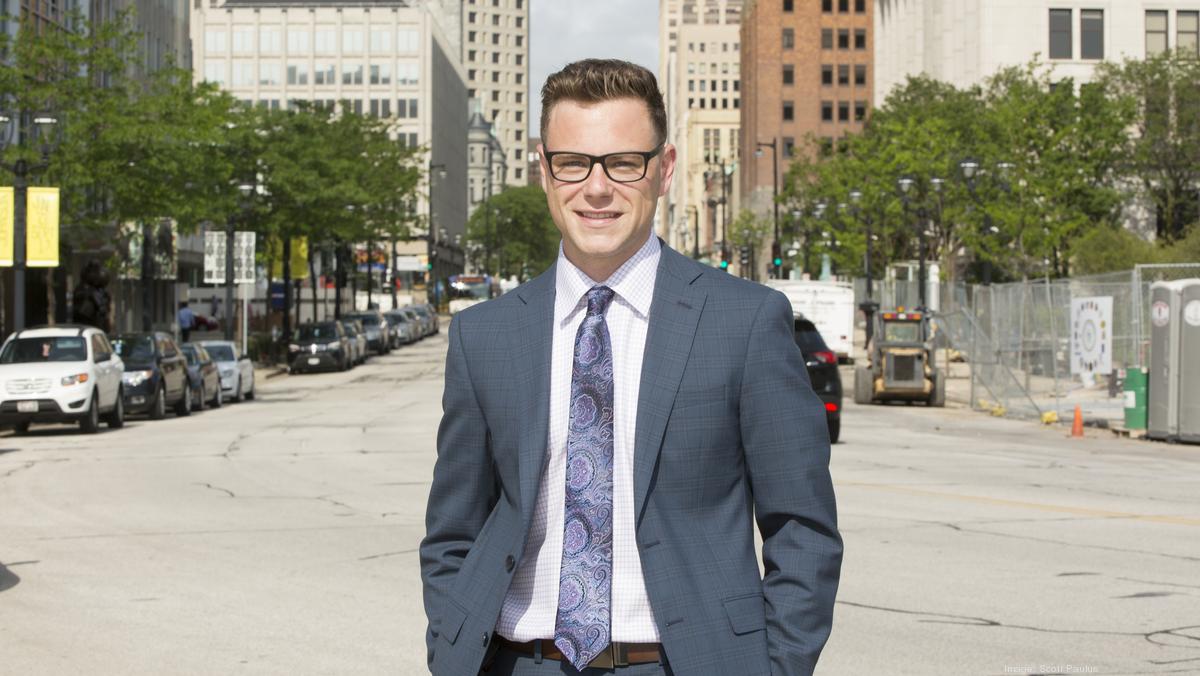 The Milwaukee 7 and state of Wisconsin are both trying to fill key economic development posts after people moved on to other jobs...
...more

Ken Notes: Sorry this article is behind a pay-wall. FYI I hope to keep WDNews free and link to the original source whenever I can.


PLEASE subscribe to you local newspapers because without good investigative journalism we will not have the data we need to make informed decisions.
---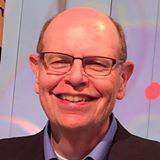 As I reflect on my nearly four decades in Madison journalism about where the media is today and where it's headed, two themes always jump out.
One is the challenge that relates to the well-understood, decade-old "disruption" of the business models of mainstream print and electronic journalism. The internet has changed reading and viewing habits and made it harder for news organizations to afford the number of reporters, editors and other news professionals ideally required to produce the episodic and investigative coverage necessary for an informed citizenry.
The second challenge relates to the loss of public trust in the mainstream media and other American institutions...
...more

Ken Notes: Paul and I often are on opposite sides of the fence but he is so right here! While I am a blogger and editorialist, you should not rely on me for news but rather a newspaper or local media outlet that places Journalism ahead of editorialism -- which is what I try to link to. On the other hand Paul, I would love a print outlet for some of my thoughts -- On the Editorial Page of course...
---
State and local governments genuflect before the corporate altar.

It was a nice photo-op: the president of the United States, the speaker of the House, the governor of Wisconsin, and the CEO of Foxconn, a Taiwanese manufacturing company, breaking ground on a new plant that could potentially bring some 13,000 jobs to Wisconsin. President Trump used the ceremony last Thursday to celebrate what he hails as an American manufacturing renaissance: "So we're open for business. Made in the USA. It's all happening, and it's happening very, very quickly. We've created 3.4 million jobs since the election, including over 300,000 manufacturing jobs."

But the Foxconn deal is a condemnable example of corporate welfare in its most egregious form....

...more


Ken Notes: Please note I did not write this or even agree with it. I aggregate articles on economic development that highlight Wisconsin in the national spotlight. I would suggest that Wisconsin develop a response to these stories. If I were governor, AND I AM NOT, I would say:



Wisconsin is committed to working with any business that brings new high paying jobs to Wisconsin.



We would love to talk to your company about a wealth of incentives and opportunities we can offer, as Foxconn demonstrates the results can be amazing.



In other words, If you think Foxconn got a good offer, wait till you see what we can do for you.



...and if you are already in Wisconsin contact your local ED Professional and let us help you grow.



I do not have the power to say any of this, but that is what I would say and if you want you can steal it...

---
Would bring more than 1,000 jobs to city
Online retail giant Amazon is planning to build a 2.5 million-square-foot, four-story warehouse and distribution facility that would bring more than 1,000 jobs to Oak Creek, according to sources.
The project, being called "Project Arrow," would be built in the Ryan Business Park, which is being developed by Pewaukee-based Capstone Quadrangle and Fox Point-based General Capital Group southeast of South 13th Street and West Ryan Road, just east of I-94.
Amazon's logo has a large, curved arrow.
Project Arrow consists of the "development of and construction of a commercial warehouse and distribution facility serving as an internet retail fulfillment center," according to plans submitted by Brookfield-based Pinnacle Engineering Group to the state....
...more

Ken Notes: Wisconsin is almost perfect for Midwest distribution. Almost?? -- Yep almost, as items become larger rail will be needed for just in time large item distribution and our corridor needs work.
---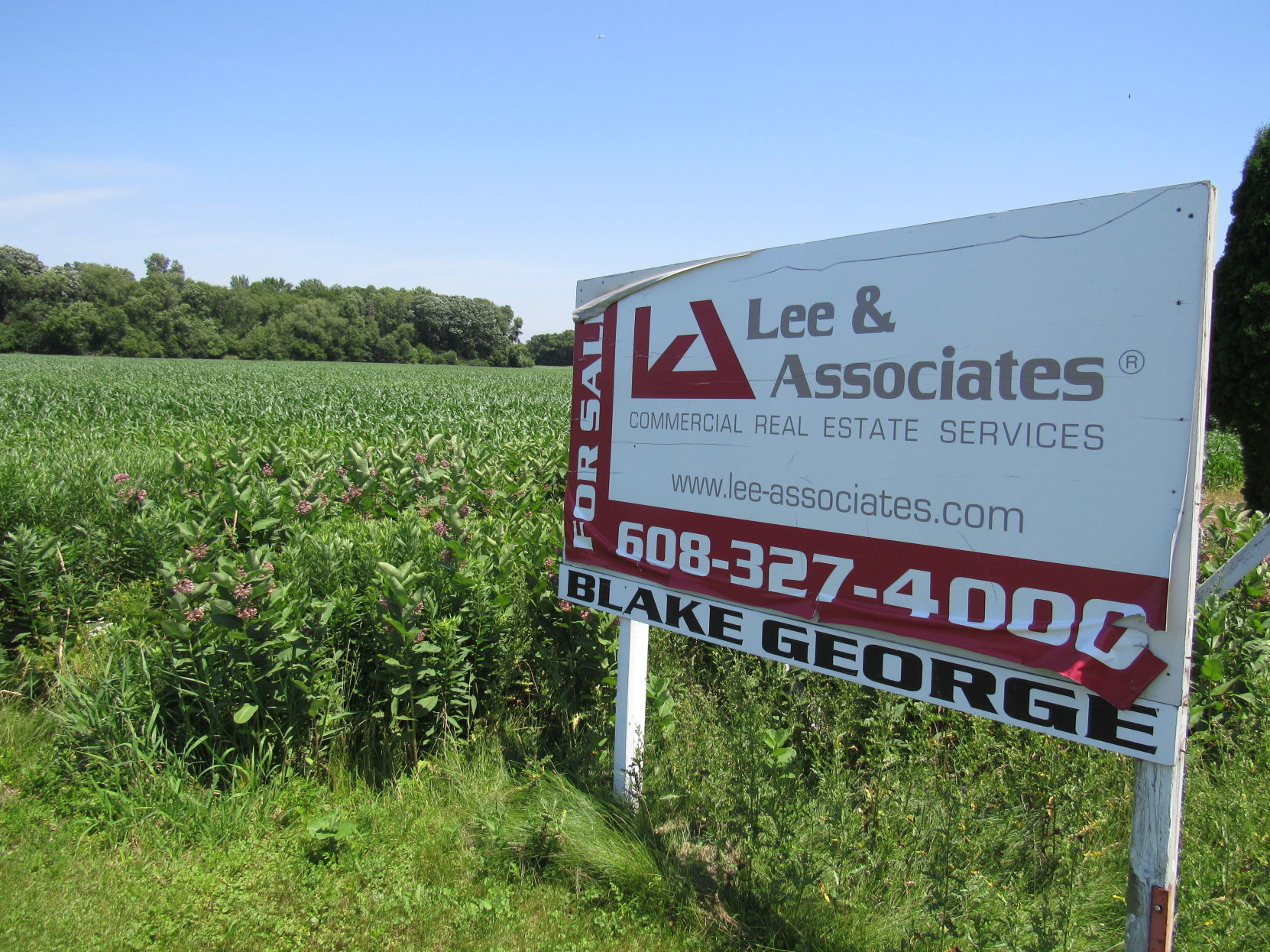 But while HSA Commercial wants to spend $30 million to construct distribution facilities totaling about 450,000-square-feet, it has no company under contract to lease any of the space....
...more

Ken Notes: This project may be just thinking out loud, but it would be a nice addition. Did I mention rail???
---

Findorff, builders of Wisconsin`s finest projects...and ...A sponsor of Wisconsin Development News
---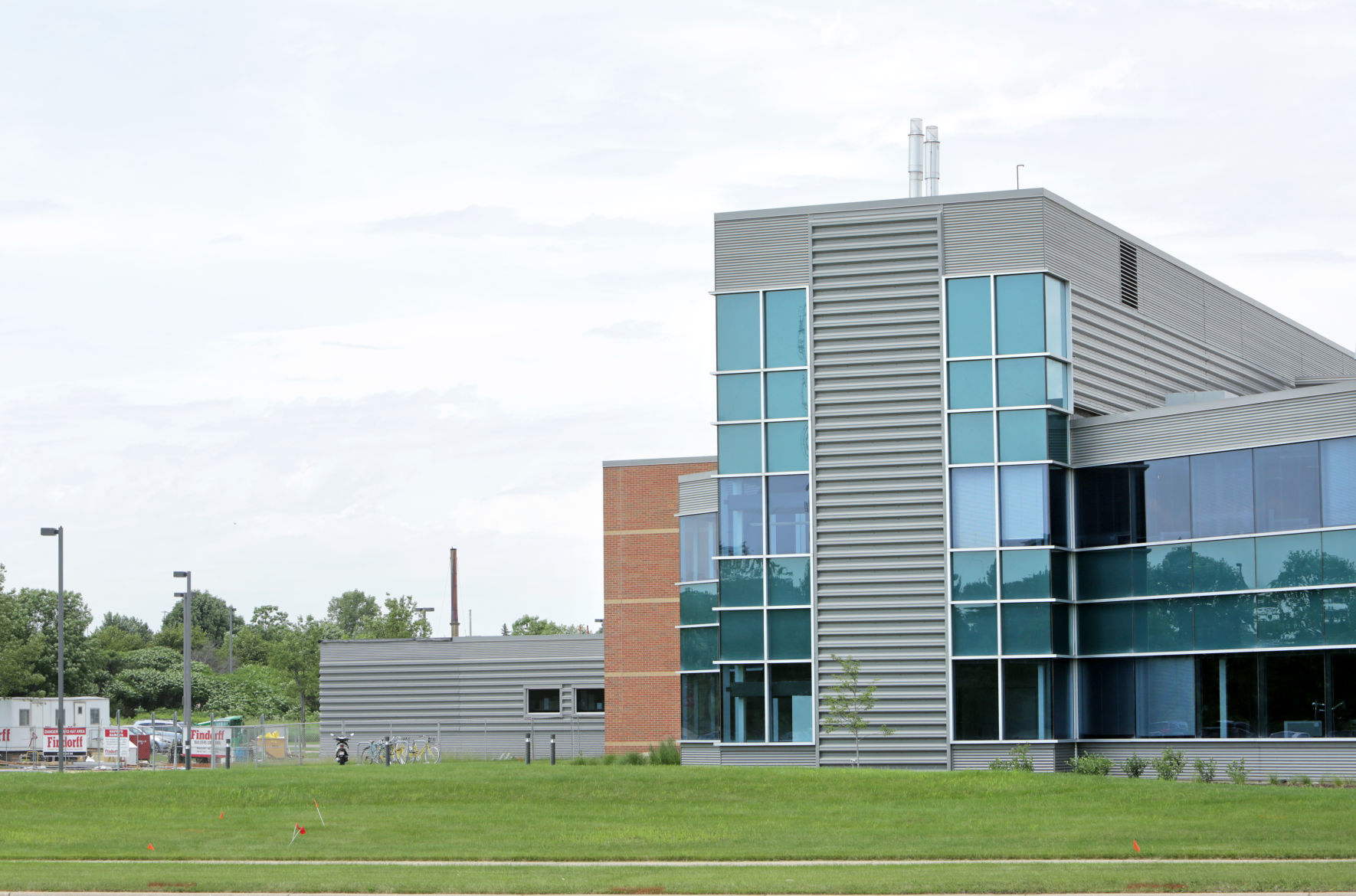 Madison officials are considering changes to the city's tax increment financing policy that would expand the criteria for granting assistance to projects that create and retain jobs.
Tax increment financing, or TIF, is a public financing tool that cities can use to encourage redevelopment and infrastructure projects. Madison's TIF policy includes a jobs project component that was used three times in 2017...
...more

Ken Notes: I would love to see a rewrite of the TIF laws to mandate development agreements that address value, jobs, time lines and deliverables. We should also toss the blighted language and allow smaller districts in any area...
---
GREENVILLE (WLUK) -- Since it added more flights late last year, Air Wisconsin`s fleet has outgrown its facility at Appleton International Airport. So, the airline announced Tuesday it will be building a brand new 30,000 sq. ft. hangar this year at the airport – all so the company can maintain its planes.
"We actually already have four now, and two of them are being worked on outside," Air Wisconsin President & CEO Christine Deister said. "That obviously isn`t going to work when the winter weather comes along."
Plus, 7,000 sq. ft. of office space will be attached to the new hangar....
...more

Ken Notes: I worked with Air Wisconsin in another life (consultant / Mayor) and they are a great company... I wonder if we could put a group of officials together and see if we could interest them in Madison. It would well be worth a road trip... There is also a group trying to reboot Midwest Express that has contacted me. Both of these companies understand the hub concept with great connections to the rest of the U.S. and world...
---
Social Media Marketing Campaign To Attract Recent Grads, Millennials, Veterans

The University of Wisconsin-Eau Claire is one of nine Wisconsin campuses teaming up with the state`s top economic development agency to lure recent graduates back to Wisconsin.
UW-Eau Claire is working with the Wisconsin Economic Development Corp. to encourage alumni to move back to the state. It`s part of a broader marketing campaign aimed at addressing a shortage of skilled workers at a time when the state unemployment is below 3 percent...
...more

Ken Notes: As I have often said it will take more that an advertising campaign To Attract Recent Grads, Millennials and Veterans. I still suggest on the individual side, student loans for tuition with a State income tax credit for all interest paid on them. And on the corporate side, a $2,000 state tax credit for 10 years for new hires ($20,000 per NEW employee over ten years).

I know it would be almost impossible to track, but I would love to know the actual cost of ads to bring back just one employee to the state.

I also question why we are spending ad dollars to support Chicago mass transit when we so desperately need transit improvements right here in Wisconsin...
---
MADISON - Wisconsin`s flagship jobs agency has ended its pursuit of repayment of a state loan awarded to a De Pere businessman accused of bilking millions from investors and defrauding the state's job-creation agency of more than $1 million.
Wisconsin Economic Development Corp. Chief Executive Officer Mark Hogan reported to the agency board on Wednesday that officials decided to write off the balance of the $1.1 million loan owed by Ron Van Den Heuvel, former owner of clean energy company Green Box, because it`s unlikely the agency will ever recoup the money.

Green Box was supposed to create more than 100 jobs in exchange for the loan...

...more

Ken Notes: Remember businesses fail, so the occasional right down is to be expected. I will mention if the same one million had been offered in tax credits on the new hires we would not now be writing it off.

My plan would be to offer 2K for ten years or in this case two million, a better deal for them, and no risk for us. Alas I am but a blogger and clearly those in office have other ideas...
---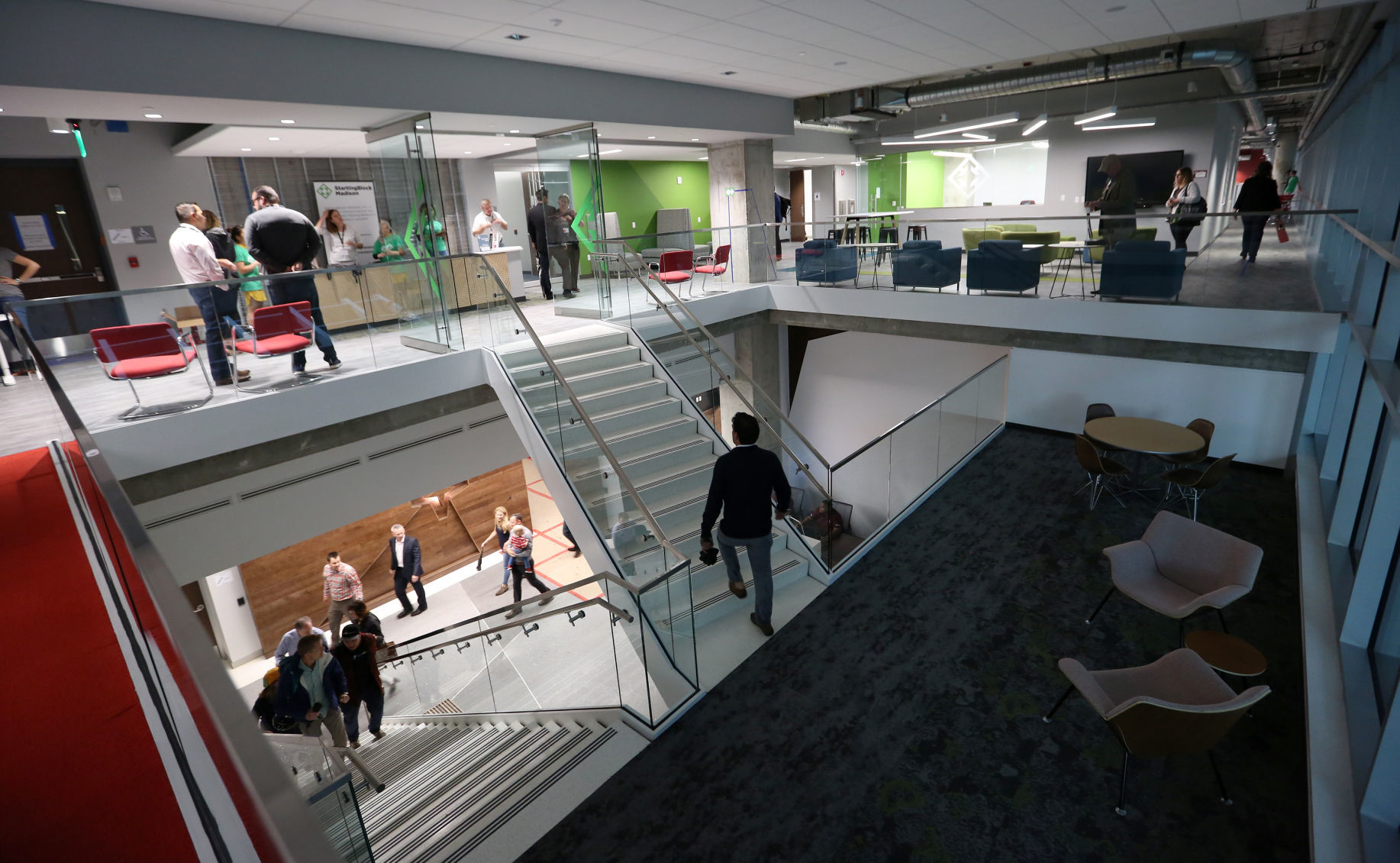 After six years of hype, intense fundraising and altered plans, the $10 million Madison startup center StartingBlock is finally here.
Mostly, anyway.
The lavish three-story facility described as an "entrepreneurial hub" by its leaders, nested within an East Washington Avenue high-rise in the Capitol East corridor, is officially open, and companies have been working inside of it for over a month...
...more
---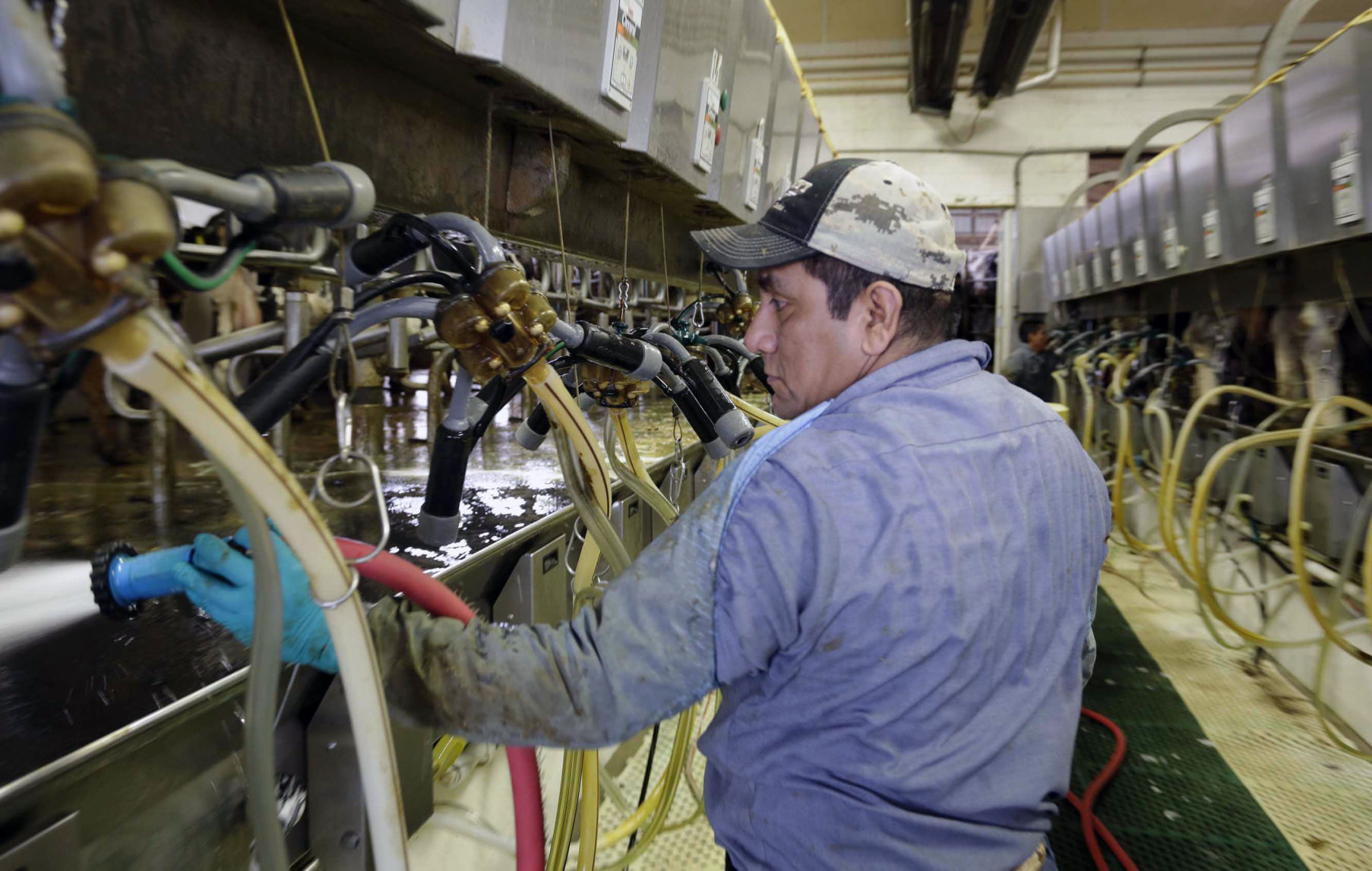 Jeff Schwager, president of Sartori Foods in Plymouth, Wisconsin, believes Trump should address international trade imbalance.
But not with allies like Canada and Mexico. China is the issue, he said.
"I would rather take the approach of, let's get Canada, let's get Mexico, let's get Europe, and let's collectively deal with the China situation instead of us creating this havoc with our allies," he said....
...more

Ken Notes: Interesting read...
---
...A sponsor of Wisconsin Development News
---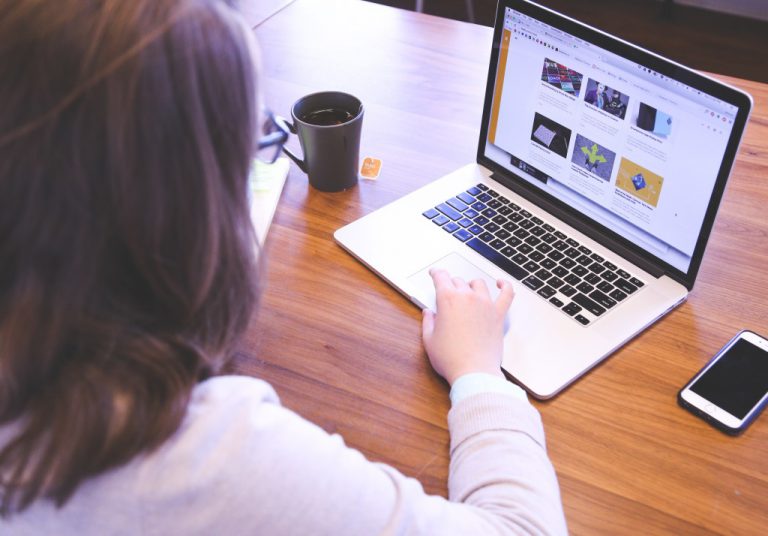 Wisconsin has made headlines in recent years as a state where entrepreneurship struggles and
startup activity lags
behind the United States as a whole. The state is wearing its anxiety about
attracting
and retaining young, educated workers on its sleeve — it has
launched a marketing effort
to lure young adults to make their home in the state, and has promised billions of subsidies to a foreign corporation in hopes of becoming a big player in tech and creating a more attractive base of high-paying jobs...
...more

Ken Notes: Yes this is correct, we also need to work with WARF, The UW, and Tech System on this effort. It is all about keep what start in Wisconsin in Wisconsin!!!

A quick note on Harley-Davidson going overseas. I have followed HD for years and have been a stockholder for the last 20 years, the Asian and European market is very large for the company, and while they pride themselves on their American made products, they need the emerging markets to thrive. The average age of the American HD rider is, well, up there. New money is China and Europe brings a younger rider to the mix as well as an exponentially larger audience.

REMEMBER Both Ford and GM sell more cars in China than in the US....
---
NEW RICHMOND, Wis. — A stride past a puff of cigarette smoke and children playing on the sidewalk leads to the entrance of the Lowrey Hotel, where visitors are greeted by a bulletin board in the foyer.
An assortment of messages spell out hotel owner Stacy Wright`s code of conduct for tenants. There are many edicts among "Stacy`s Simple Rules," as they`re listed, but Wright said one above all sums up her philosophy as owner of the inn.
She can recite it from memory.
It reads: "If you are able to help yourself and don`t, then there is nothing I can do for you. I have no children and don`t want any. If you are unable to do for yourself and need help in any way, shape or form, I will go to the end of the Earth to get the help you need."...
...more

Ken Notes: I would suggest one solution is Micro Housing, stick built 10 x 20 foot units with sleeping lofts can be built for far less than 10K each. The could be built by high schools, churches, volunteers, tech schools, and clubs, not to mention the actual individuals that will live in them.

Put 4 or 5 on a residential lot with strict rules for behavior, property maintenance, noise, and other concerns. Not only are you providing a place to live, you are teaching life skill needed in the real world. If you read the article you will find that that is what Stacy did and the people are grateful for her!
---
MADISON, Wis. (WMTV) - According to The Department of Workforce Development, the unemployment rate in Wisconsin is at an all-time low at 2.8%. The DWD also said there are more people working in Wisconsin than ever before.
"I guess its a good thing that our unemployment rates are so low," said Pasha Thao, Program Manager with The Wisconsin Youth Company.
Low unemployment may be perceived as positive, but it is also proposes challenges to those looking to grow their staff. Thao said they`ve been struggling to staff their childcare programs...
...more
---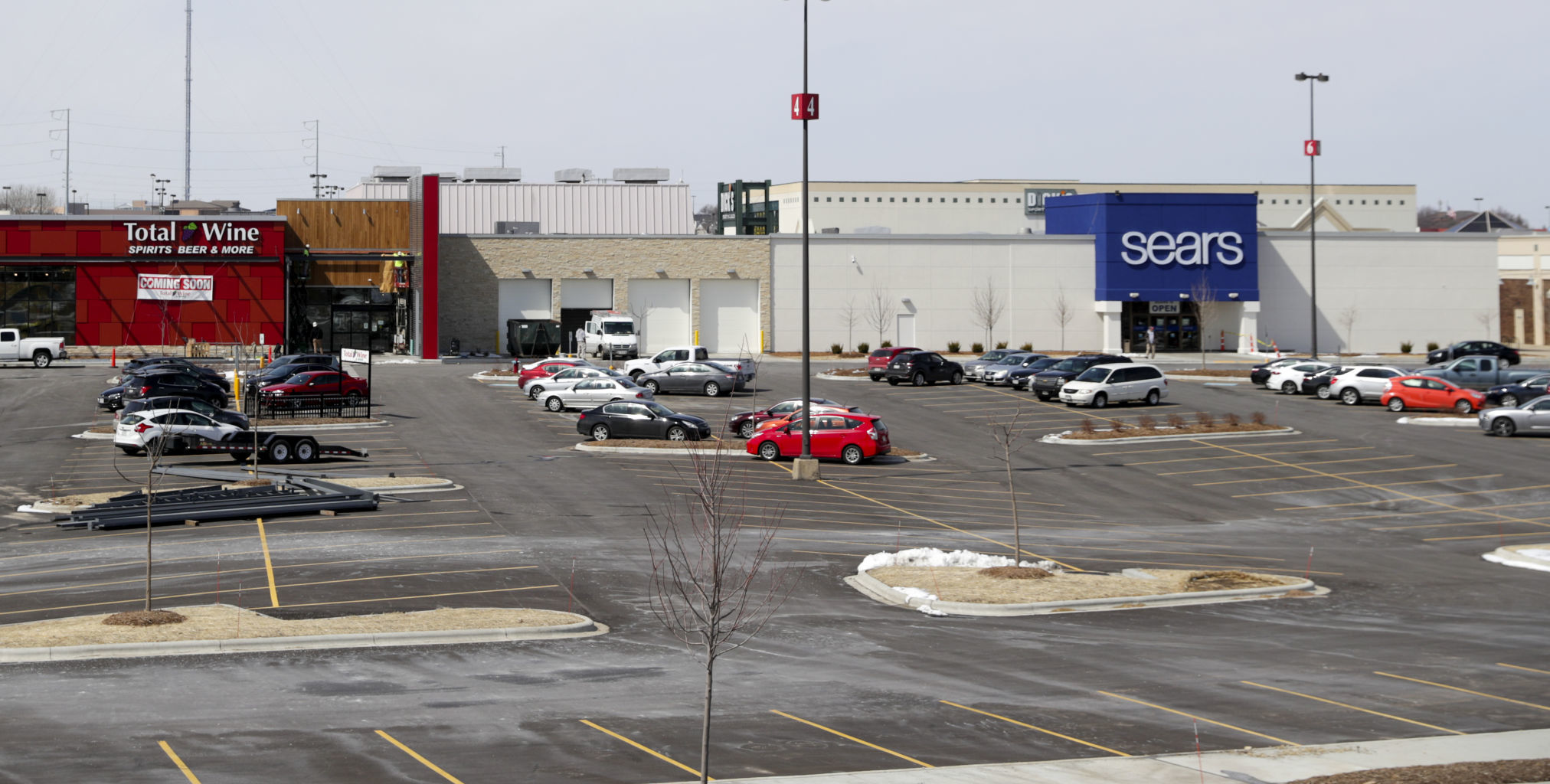 Just months after downsizing its store at West Towne Mall, Sears Holdings announced Friday that it will close the store and its automotive center.
The Sears store on Madison's East Side will remain open but the closing of the 56,000-square-foot West Towne Store is another shake-up for the mall where Toys "R" Us held its last day of business Friday, Boston Store is in the midst of closing and Granite City Food & Brewery closed in November...
...more
Ken Notes: It is like watching
Dominos fall
but not nearly as much fun...
---

Buying a first home can be intimidating, but the Wisconsin Housing and Economic Development Authority, or WHEDA, offers programs to make it easier for
first-time home buyers
.
For the WHEDA programs, a first-time home buyer is considered to be someone who has not owned a home in the past three years. Qualified veterans and people buying in lower-income federally designated target areas can qualify for these programs, too...
...more
---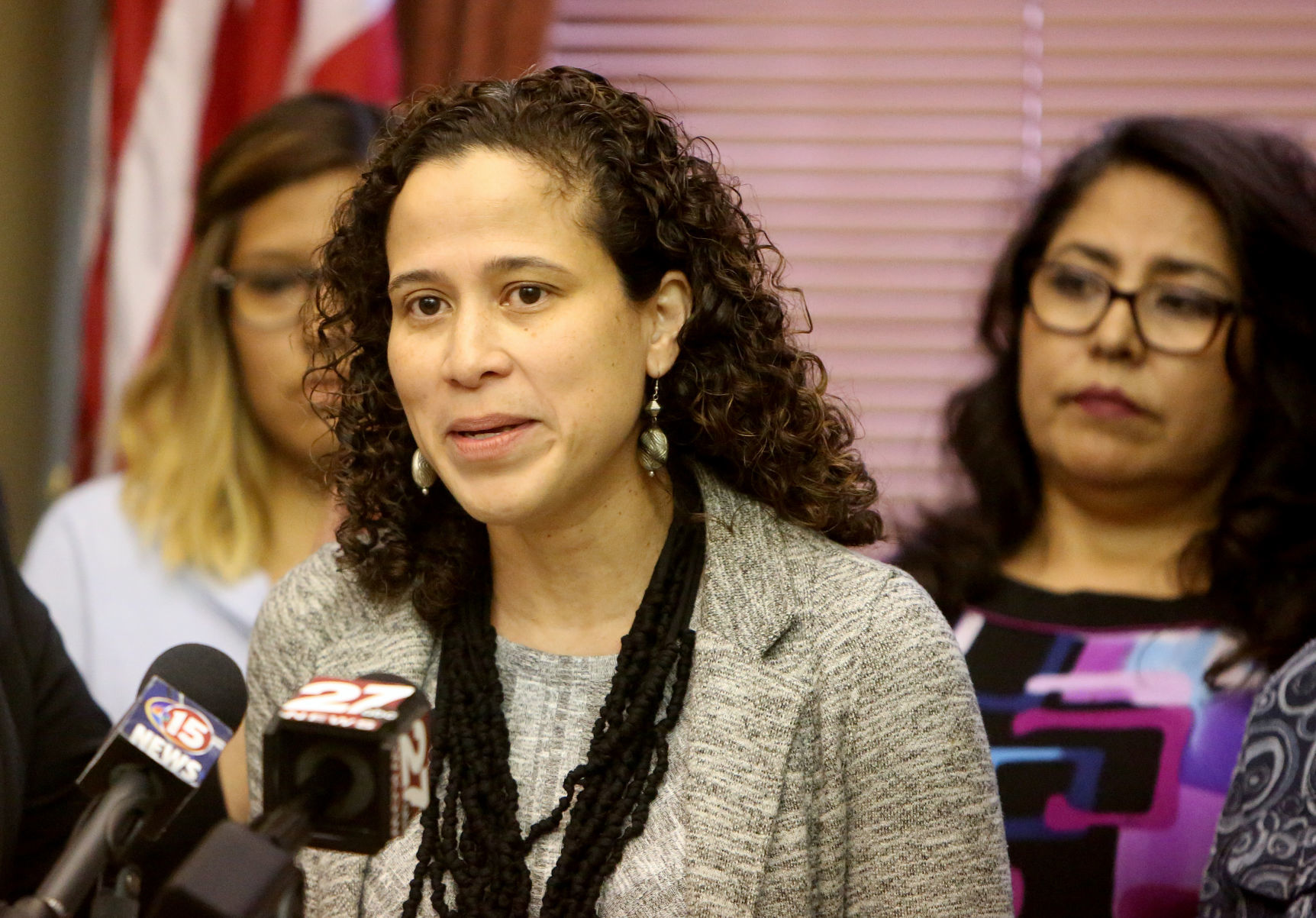 After an outcry from immigration advocates, faith leaders and politicians, President Donald Trump signed an executive order to stop separating children from their parents when they try to cross the southern border.
For Latinos around the country, that crisis was one of many, said Karen Menendez Coller, executive director of Centro Hispano, pointing to the end of protected status for Salvadoran migrants, DACA recipients hanging in legal limbo and a constant barrage of rhetoric where families are being used as "pawns" in a battle for immigration legislation...
...more
---
SCS - At the forefront of sustainable environmental solutions for over 40 years and ...A sponsor of Wisconsin Development News
---
GREEN BAY (WLUK) -- One day after Foxconn
broke ground on its $10 billion facility
in southeastern Wisconsin, the company`s CEO is scheduled to appear in Green Bay Friday to make a "major economic development announcement" with state and local leaders.
A news release from Gov. Scott Walker`s office says the governor will appear along with Foxconn CEO Terry Gou, Green Bay Packers president/CEO Mark Murphy and Jerry Murphy, executive director of New North, a business advocacy group...
The event is scheduled for Friday morning at the City Deck in downtown Green Bay...
...more

Ken Notes: ???
---
Providing power for a nature preserve required not just progressive technology, but also the innovative approach needed to embrace the facility's educational and environmental missions.
Interest in ensuring reliable power, and controlling energy costs, has led to a rise in distributed power generation. A variety of technologies are available to generate electricity at or near where it will be used, including solar panels, wind turbines, combined heat and power systems, and emergency backup generators fueled by natural gas, gasoline, or diesel...
...more

Ken Notes: With costs coming down this may be very interesting. I would rather see these systems connected to the regular grid eliminating the need for backup power. This will require some creative negotiations because there is a lit of debate over whose grid it actually is.
---
state lags in attracting college educated workers from elsewhere
Wisconsin's higher education system plays an essential role in the state's overall economy: Educated workers are essential to a future with competitive wages, innovative industry, and entrepreneurial activity.
Although the state's university and technical colleges, combined with low rates of workers leaving, suggest that homegrown, talented workers could be the key to economic growth in Wisconsin, a 2016 report suggests there are opportunities to improve Wisconsin's education pipeline.
Lower Number of College Graduates Than U.S.
'Drain' vs. 'Gain'
Current Needs or Future Directions?
...more

Ken Notes: Read this article, it is enlightening! My ideas are still up for grabs:


Tax credit for interest on student loans.
More student loan availability.
An exponentially expanded apprenticeship program.
A 2K for 10 year new hire tax credit for any business.
More entrepreneurial facilities and programs.
---
APPLETON, Wis. (WBAY) - Now that the ceremonial groundbreaking has taken place for Foxconn, Action 2 News has learned, Appleton-based Boldt will play a major role in the architectural work of the first Foxconn building. The Boldt deal is just the latest in a series of Northeast Wisconsin companies that have been contracted to work for Foxconn.
A well-known, well-respected design, development and construction firm it came as no surprise to Jerry Murphy, executive director of New North, that The Boldt Company secured a contract with Foxconn.
According to Murphy, "They will not be daunted by the size of this project and their involvement. Enormously capable."
...more
---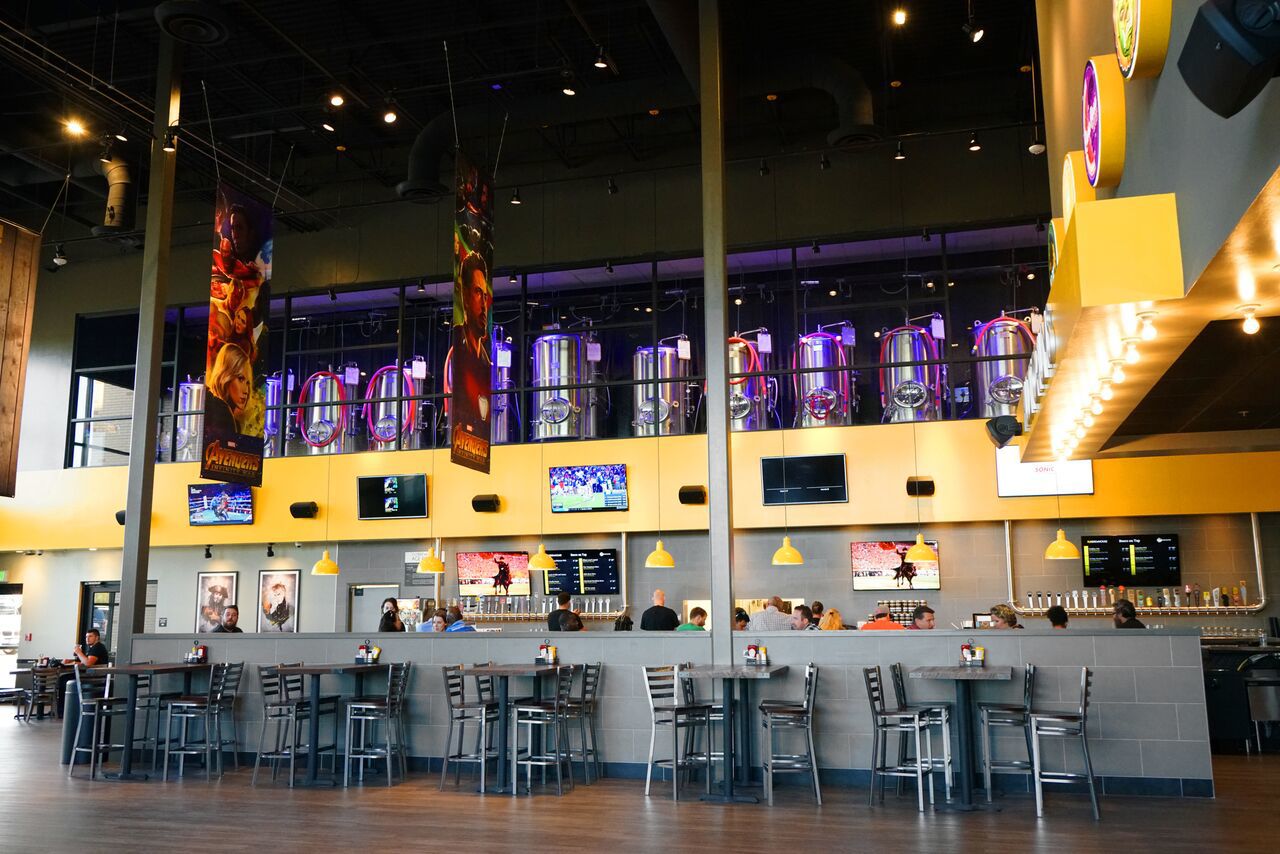 If you're opening a new movie theater in Wisconsin and you want to stand out from the competition, emphasizing the beer is a pretty good way to go.
The first thing patrons notice while walking up to the new Flix Brewhouse at East Towne Mall is the giant, gleaming silver fermentation tanks. Flix, a Texas-based theater chain opening its first Madison location on Friday, lays claim to be the first movie theater that's also a working brewpub...
...more

Ken Notes: A great idea from a Texas franchise, but if it tastes like Lone Star I heading for the hills...
---
"Founded in 1976 by George and Candy Gialamas, The Gialamas Company specializes in Class A Commercial Real Estate. Old Sauk Trails Park, is one of the most prestigious business parks in Wisconsin; containing numerous office buildings supplemented by restaurants, hotels, financial institutions, a childcare facility and a walking/jogging trail system....
...more
...A sponsor of Wisconsin Development News
---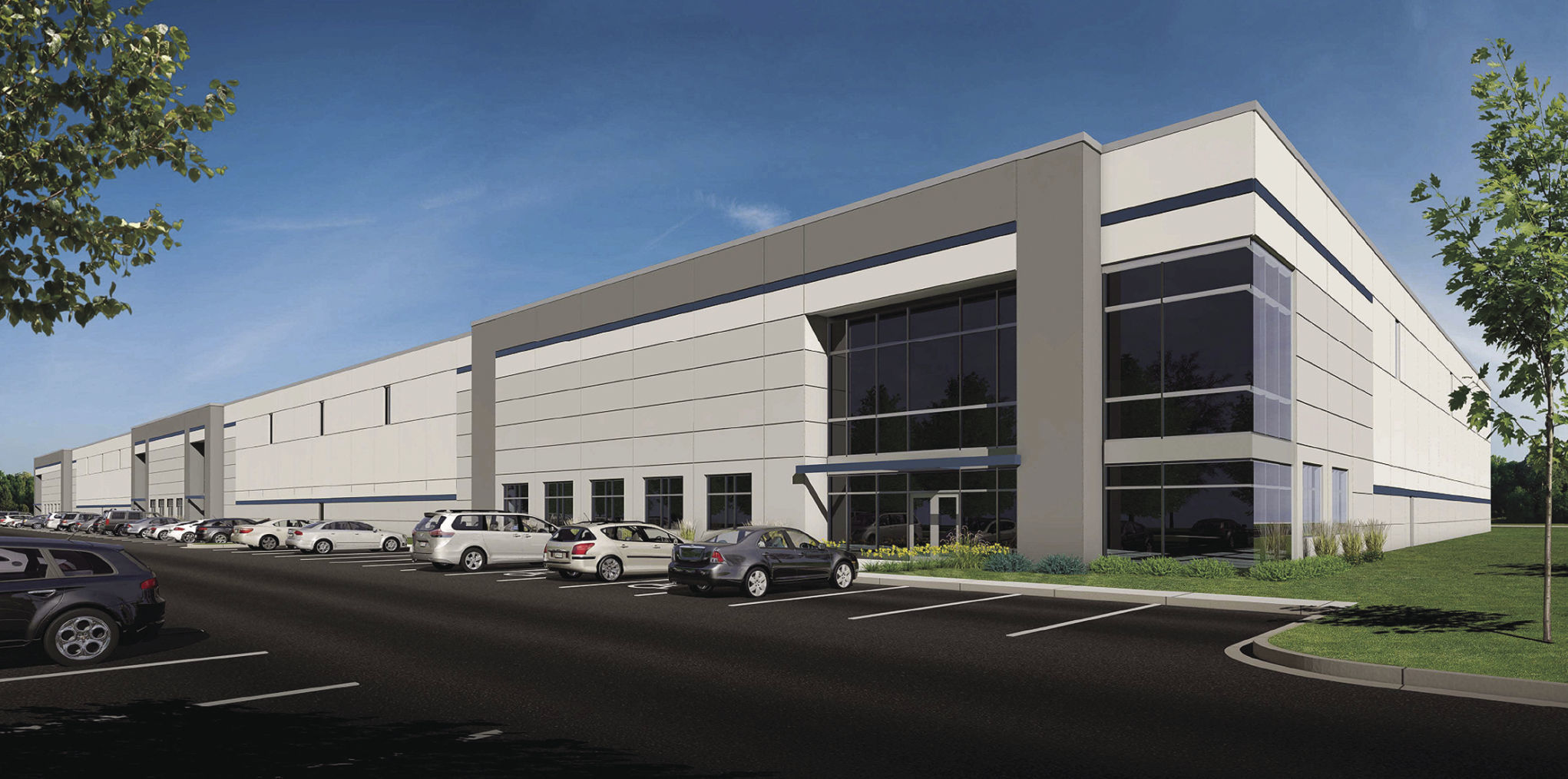 A Wisconsin-based real estate firm with an office in Sun Prairie teamed up with Rizzo Development Group to break ground on a new Madison industrial building.
Greywolf Partners, Inc., a Wisconsin-based regional real estate firm and Rizzo Development Group, LLC had its ceremonial groundbreaking June 14 for a new 138,802 square foot speculative industrial facility.
The site is located at 3833 John Wall Drive, in the City of Madison's Center for Industry & Commerce (CIC) business park, just 1.1 miles from the I-90/I-94/I-39 interchange and adjacent to Dane County Regional Airport.
...more
---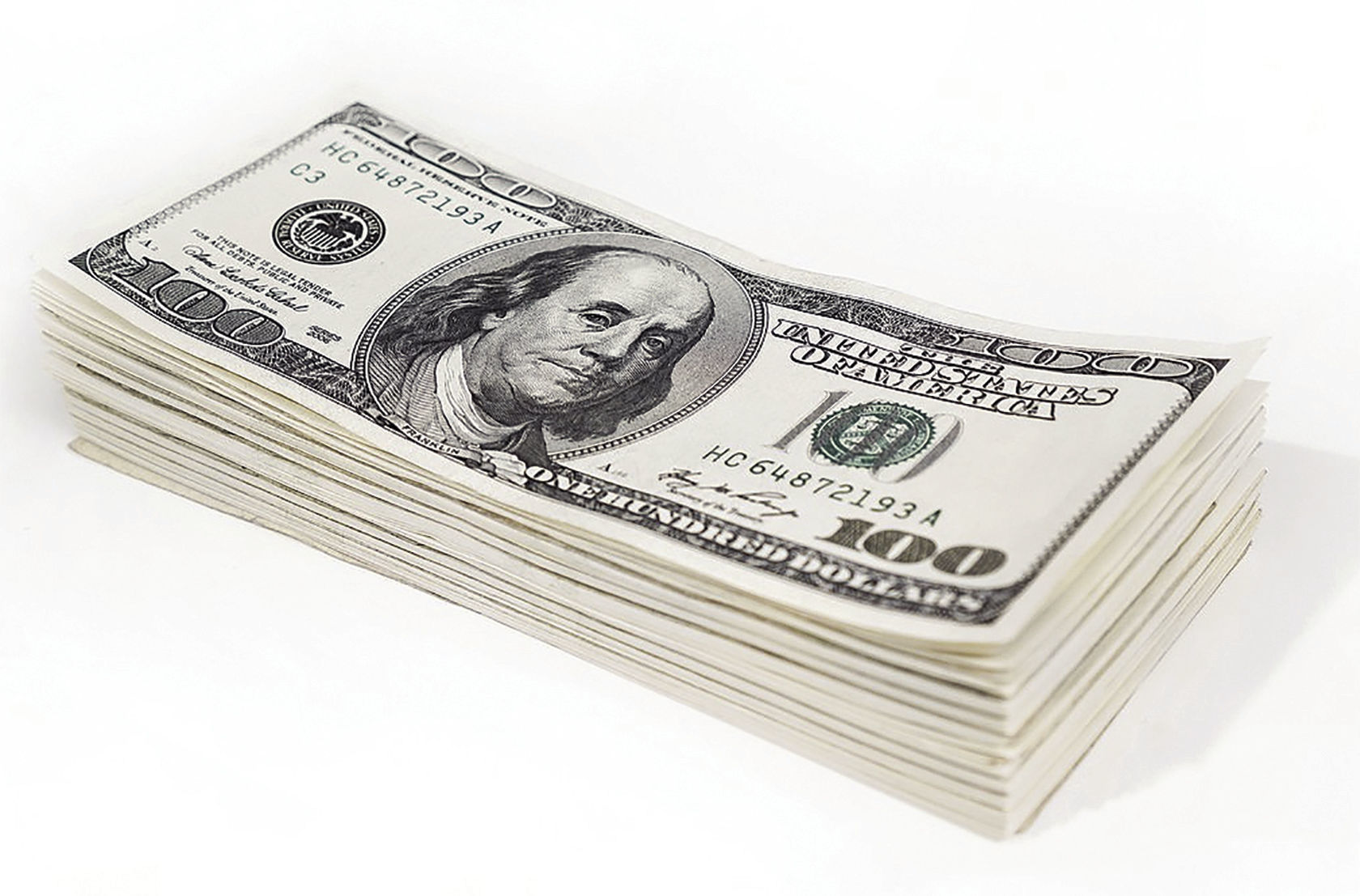 State-imposed limits that tie municipal property tax increases to new construction are affecting local government spending overall as well as in specific areas such transportation and development, according to a new analysis by the Wisconsin Policy Forum (WPF).
Under the current limits, municipalities generally may only increase their total property tax collections, or levies, by the rate of new construction each year. The report notes that state aids, the other main source of municipal revenues, have been flat or declined in recent years....
...more

Ken Notes: READ THIS!
---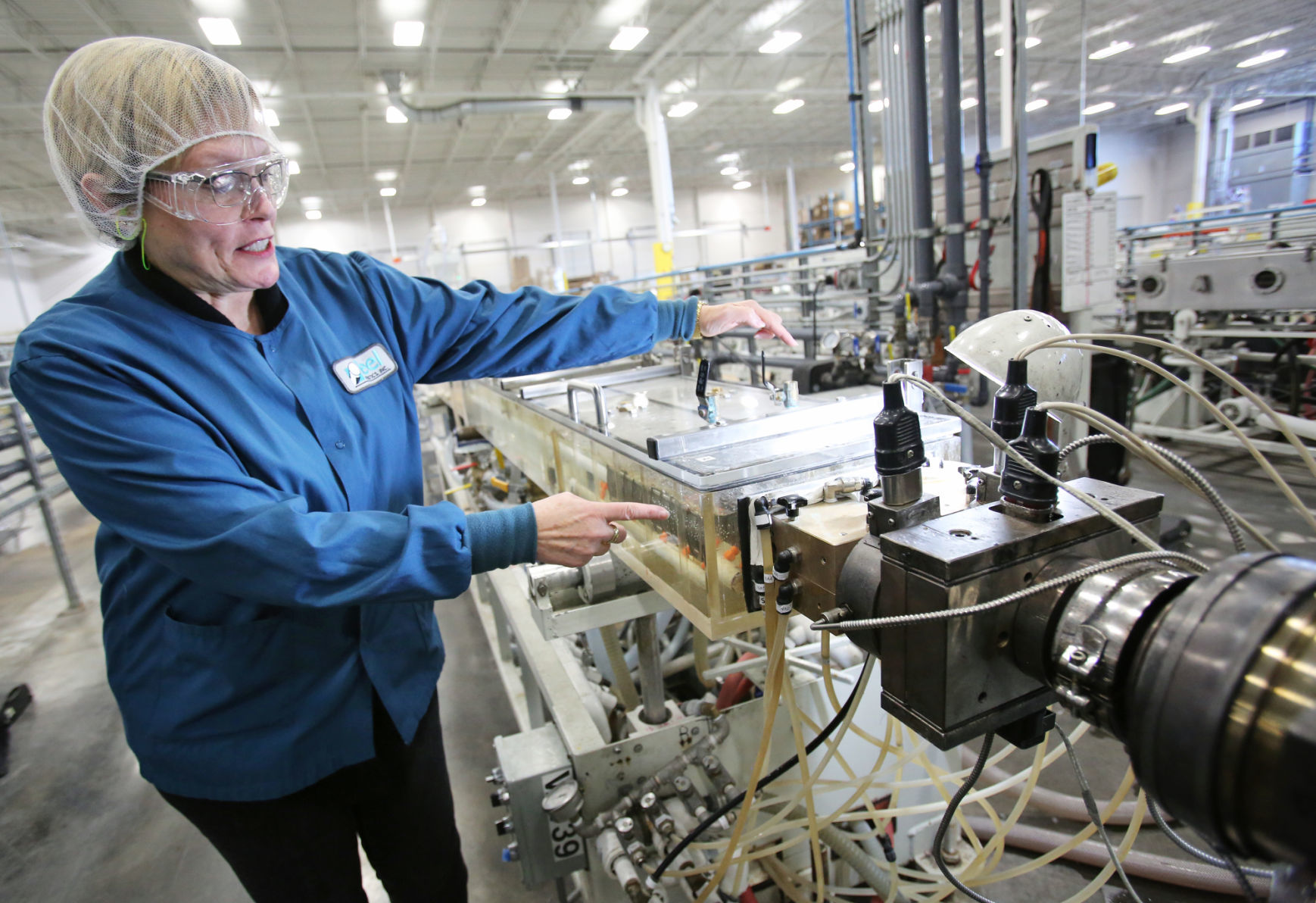 The Foxconn factory groundbreaking in June highlighted the promise of the Taiwan-based company to create between 3,000 and 13,000 jobs in their technology manufacturing plant.
That`s not the only positive manufacturing news; the state gained over 1,000 manufacturing jobs in May, according to preliminary estimates from the Bureau of Labor Statistics. But overall, it lost 5,300 private-sector jobs...
...more

Ken Notes: Attention students, learn process control and automation skills, companies are begging for these skills and your computer gaming will fit right in.
---
Arts Wisconsin
— in partnership with the
League of Wisconsin Municipalities
— released the report "21st Century Wisconsin," which documents the importance of the state's creative sector. The 23-page report contains these numbers:
$5.3 billion — that's the annual compensation for people working in the creative sector.


$9.1 billion — that's the value added to the state's economy by the arts.


91,789 — that's the number of people employed in the arts sector in the state.


3 percent — that's the arts-sector share of the state's economy....
...more
---
Landscape Architecture, Planning, Architecture, Engineering...

...more
...A sponsor of Wisconsin Development News
---
MADISON, Wis. — An environmental group and the Ho-Chunk Nation are suing the Wisconsin Department of Natural Resources over its handling of a permit for a Georgia timber company that wants to build a $75 million frack sand operation in the state.
Clean Wisconsin argues that the department`s secretary, Dan Meyer, overstepped his authority when he agreed to review a judge`s ruling that had invalidated a permit issued to Meteor Timber for a proposed processing and loading facility in Monroe County...
...more

Ken Notes: In WDNGreen I have mentioned the amount of money behind fracking. I include this to point out that timber and paper companies own a LOT of land over prime sand so we will see more mines opening up. We need to create legislation protecting our water, air, roads, and guaranteeing site reclamation when the sand is gone. Oh an for the record actual Wisconsin timber is far less important as long as South American timber grows faster and produces softer fiber...
---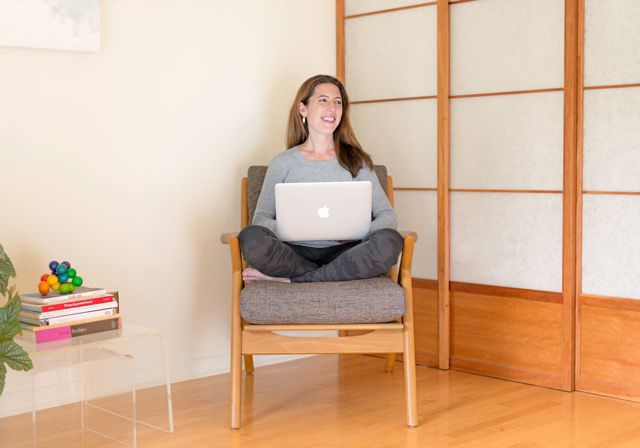 There are plenty of value-based consumer trends out there: People buy local, buy sustainable, and buy organic.
The local tech startup Goods Unite Us is hoping that buying politically is what comes next.
Sign on to either the Goods Unite Us website, or its iPhone app, and users can type in a brand or company. The app then returns information on that brand's political spending patterns, based on publicly available Federal Election Commission disclosures....
...more

My Notes: WDN and Ken Notes have been called pipe dreams even delusional but even I know that corporate money and politics will always be bedfellows.
---
Casamigos Tequila has become the Official Ultra-Premium Tequila partner of the Milwaukee Bucks and the Wisconsin Entertainment and Sports Center (WESC). Casamigos will serve specialty cocktails made with its ultra-premium tequila at all events held at the WESC and will have branded drink carts in the arena that will serve custom cocktails alongside handmade guacamole and house-baked tortilla chips...

...more

Ken Notes: So fi the Bucks do not win, at least some fans will be having a good time!
---
Skilled workers were already in short supply. Low unemployment rates are making the situation worse.
A CNBC Global CFO Council survey finds 83 percent of chief financial officers say their company is having trouble finding qualified workers to fill skilled positions.
States are going to extremes — offering grants and sign-up bonuses — to recruit workers and close the skills gap...
...more

Ken Notes: Good story and a Madison business is featured!
---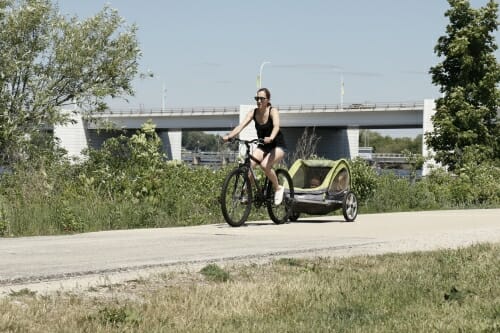 As rural Wisconsin communities lose young adults, their departures are a threat to community vitality, even survival. During the years 1990 to 2010, the percentage of adults 20 to 39 years fell 22 percent in the median municipality in Wisconsin.
But last year, UW–Madison researchers found that 15 percent of rural Wisconsin communities had a stable or rising percentage of young adults...
...more

Ken Notes: Good read, a since of community is so important. Your community may want to consider a brainstorming session on this, I`ll be glad to help facilitate...
---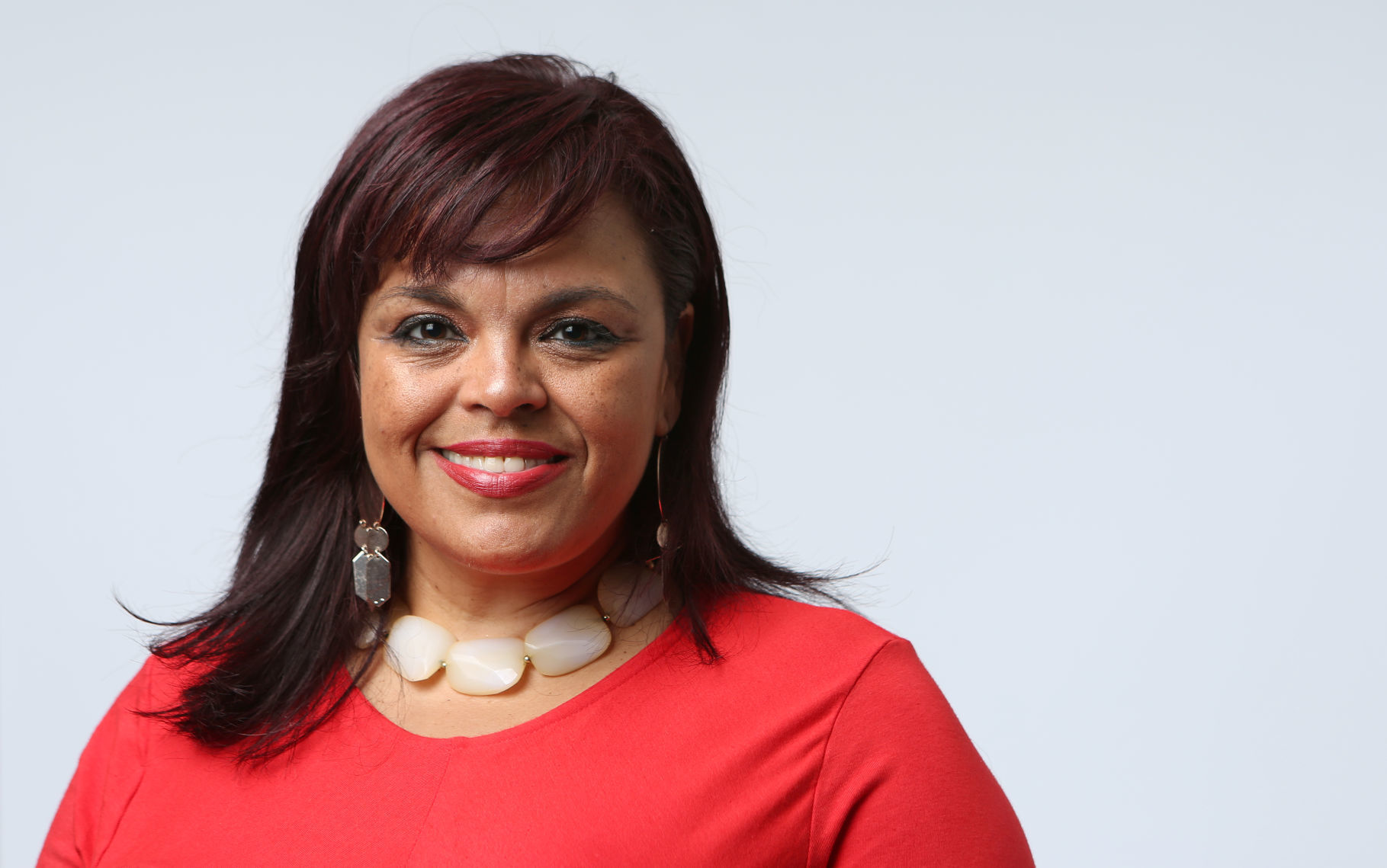 Things have changed at the Latino Chamber of Commerce of Dane County since Jessica Cavazos took over as the first full-time executive director in September 2016.
The chamber moved from a cramped room in Centro Hispano to its own office in Fitchburg. Membership has jumped from 220 to 310 members, and thanks to fundraising, public money and corporate sponsors, the chamber`s funding has increased by $120,000 a year....
...more
---
Miron's comprehensive range of construction services are designed to meet the unique and diversified needs of our clients. Contact Us.
...more
...A sponsor of Wisconsin Development News
---
GRAND CHUTE - A development project at the site of a former manufacturing plant will benefit from a $500,000 state grant.
The nearly 29-acre property near the interchange at Interstate 41 and Wisconsin Avenue is being developed by WG&R Furniture. The property used to be the site of a massive National Envelope plant, but it closed in 2014.
The vacant 300,000-square-foot building has already been torn down, but Gov. Scott Walker announced Tuesday that a $500,000 state grant will be given to the town of Grand Chute to help cover the cost of the demolition....
...more
---
MADISON – Governor Scott Walker, Lt. Gov. Rebecca Kleefisch, Department of Agriculture, Trade and Consumer Protection (DATCP) Secretary Sheila Harsdorf, Wisconsin Economic Development Corporation (WEDC) Secretary and CEO Mark R. Hogan and Tourism Secretary Stephanie Klett will visit 13 cheese companies and facilities throughout the state today as part of the second annual Wisconsin Cheese Day.
"Wisconsin is America`s Dairyland – and since cheese is Wisconsin`s official dairy product, it is only fitting that we visit cheese producers throughout the state to thank them for the contributions they are making to their industry and the state`s economy," said Governor Scott Walker. "Wisconsin is home to 8,500 dairy farms, the vast majority of which are family-owned. Wisconsin Cheese Day is about celebrating the successes of these companies as well as the family-supporting jobs they create right here in Wisconsin."...
...more

Ken Notes: Glad to see it!
---
MADISON - After the U.S. officially launched $34 billion in new tariffs last Friday, China announced it would hit back with more duties of its own.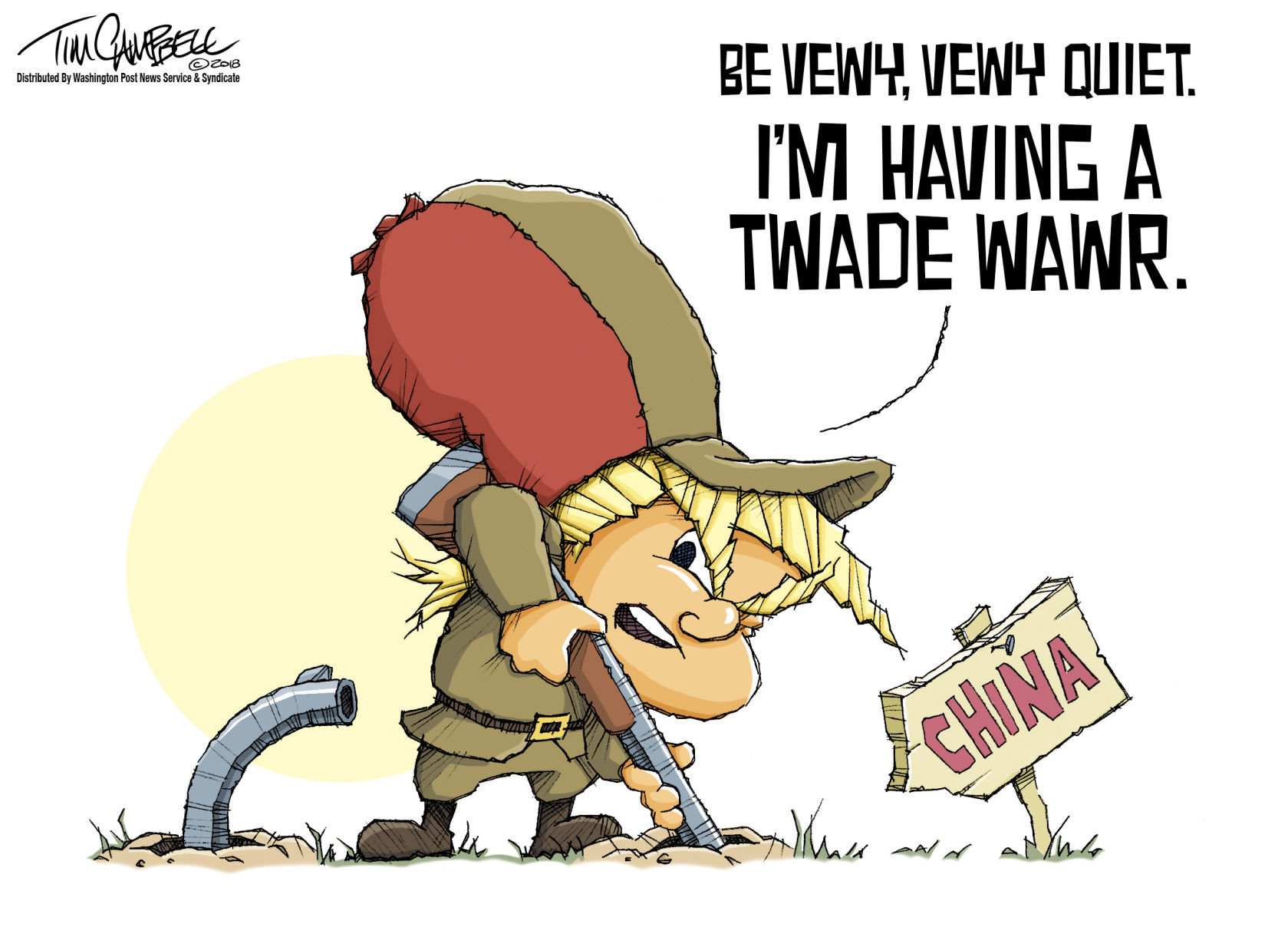 Although the country has yet to announce which U.S. goods will be targeted, Wisconsin ginseng farmers are already reeling from a 15 percent tariff levied by China three months ago.
...more

Ken Notes: I had to add the cartoon from Cap Times that I thought was pretty good. Click on it for a larger image and let me know if it made you smile....
---
Madison,WI(WorkersCompensation.com) - The Wisconsin Commissioner of Insurance Monday approved an overall 6.03% rate decrease for Worker`s Compensation premiums for businesses, effective Oct. 1, 2018. This is the third consecutive year Worker`s Compensation rates have declined, following an 8.46% decline in 2017, and a 3.19% decline in 2016. The latest reduction in premiums is expected to result in an annual savings of about $134 million for Wisconsin employers...
...more
---
Gov. Scott Walker awarded the Center for Dairy Research (CDR) at the University of Wisconsin-Madison with a $200,000 state grant to expand an innovative program that promotes entrepreneurship within the state's $43 billion dairy industry.
The grant from the Wisconsin Economic Development Corporation (WEDC) will enable CDR to continue to provide companies with grants of up to $20,000 to support the commercialization of unique dairy technologies and products.
Launched in 2013, the Tech Transfer, University, Research and Business Opportunity (TURBO) Program has helped 11 companies purchase equipment needed for new products or processes. To date, this program has helped create or retain 29 jobs in rural communities....
...more
---
Dozens of people gathered at the site of former St. Croix Meadows Greyhound Racing Park to celebrate the redevelopment of a 17-year-long eyesore in Hudson Tuesday afternoon.
Wisconsin Gov. Scott Walker announced a $500,000 state grant Tuesday for the redevelopment of the former St. Croix Meadows Greyhound Racing Park in Hudson — a project that has been two years in the making.
The 130-acre site, which opened in 1991 and closed in 2001, was "difficult to reuse" because of the uniqueness of the property, according to a statement released Tuesday...
...more
---

As an affiliate of McMahon Associates, Inc., IPR provides Public/Private Partnership (P3) opportunities for a vast array of projects in small to medium-sized communities, as well as offering Municipal Administrator Services to local governments on an as-needed basis... and... A sponsor of Wisconsin Development News
---
The Foxconn Technology Group manufacturing complex that President Donald Trump helped launch Thursday in Mount Pleasant will differ significantly, at least initially, from the original plans.
While two economic-impact analyses prepared last year and the state's contract with Foxconn say the company will build a type of factory that carves display panels out of immense sheets of wafer-thin glass, Foxconn now says it first will erect a plant that uses much smaller sheets of glass....
...more
---
Call it a tale of two manufacturers. On Monday, Milwaukee-based Harley-Davidson, Inc. announced plans to shift some production of its iconic motorcycles overseas. Three days later, in a field just 30 miles south of Harley headquarters, Foxconn Technology Group, the Taiwanese company that is the world's largest contract electronics manufacturer, broke ground on a sprawling $10 billion plant that will produce flat-panel displays...
...Tariffs imposed by the European Union in retaliation to Trump's policies will raise duties on U.S. motorcycles exported to Europe to 31%, up from 6%, adding $45 million to Harley's costs this year—and as much as $100 million on an annual basis. For Harley, which faces shrinking sales at home and reported net income of $594 million last year, cost increases of that magnitude are almost impossible to swallow. In a financial filing, the company described its decision to shift production as "the only sustainable option to make…motorcycles accessible to customers in the EU and maintain a viable business in Europe."...
...more

Ken Notes: I did mention this last week...
---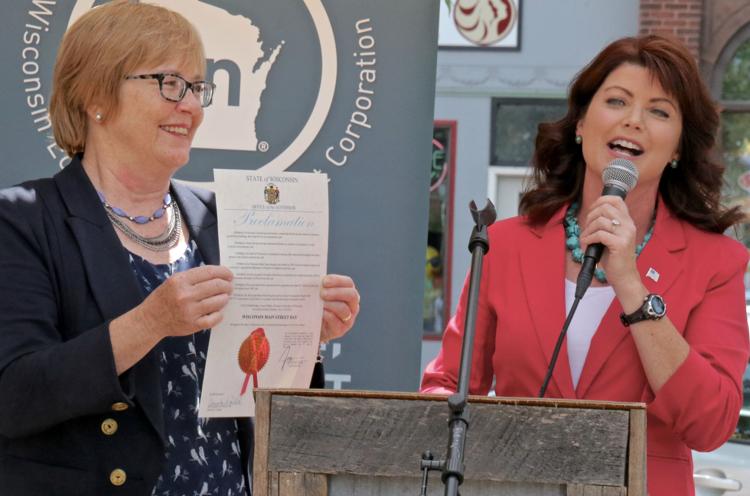 Wisconsin Lieutenant Governor Rebecca Kleefisch was in Ashland Tuesday to mark the statewide observance of Main Street Day, and called Ashland's Downtown "an economic and social center."
Kleefisch made the remarks in Ashland as one of a dozen communities she planned to visit in one day to celebrate the accomplishments of Wisconsin's downtowns. The event also highlights the success of a pair of economic development programs, the Wisconsin Main Street and Connect Communities programs which provide technical support and guidance to downtown groups...
...more
---
Stay up to date by reading our
MadREP Report,
a bi-monthly newsletter that features regional economic development news, events and opportunities.

Find older issues here.

...more
---
MADISON - Governor Scott Walker today visited the Center for Dairy Research (CDR) at the University of Wisconsin-Madison and Great Lake Cheese to award $700,000 state grants to support and promote entrepreneurship within the state's $43 billion dairy industry.
The grant from the Wisconsin Economic Development Corporation (WEDC) will enable CDR to continue to provide companies with grants of up to $20,000 to support the commercialization of unique dairy technologies and products. Launched in 2013, the Tech Transfer, University, Research and Business Opportunity (TURBO) Program has helped 11 companies purchase equipment needed for new products or processes. To date, this program has helped create or retain 29 jobs in rural communities.
...more
---
MADISON, WI. July 9, 2018 – The Wisconsin Economic Development Corporation (WEDC) has accepted six new organizations into its Connect Communities Program, an initiative that works with communities to advance downtown and urban corridor revitalization efforts.
With the latest additions, there are now 71 participants in the Connect Communities Program, which provides access to resources and training to help downtown organizations pursue revitalization and redevelopment efforts. Since the Connect Communities Program was launched in 2013, participating communities have reported adding 274 net new businesses and more than 1,600 jobs, as well as $115 million in private investment...
...more

Ken Notes: Attention communities -- look at the programs in the links in this story!
---

The Federal Department of Housing and Urban Development (HUD) has announced that Wisconsin's popular economic development tool, the Community Development Block Grant Revolving Loan Program (RLF) will be terminated and that no Revolving Loan Funds using funds that originated with HUD can be made after October first.
The funds use block grant money from HUD to fund local development projects, providing much-needed "gap funding" that can cover the difference between the cost of development and funds developers can raise on their own from investors and banks.
...more

Ken Notes: I only say this from one source so I am not sure if it is accurate, but if it is this would be a big deal for communities the rely on this funding to get housing and other projects they need...
---
As Foxconn held its formal groundbreaking in Racine County, it is appropriate to review the basics of this historic opportunity for Wisconsin. As one of the largest greenfield investments by a foreign-based company in U.S. history, Foxconn's investment will create the first liquid crystal display (LCD) manufacturing facility in North America, and the only one outside of Asia...
...more

Ken Notes: Mark makes some interesting points, but it will be many years before we can determine if the project was a long term economic success...
---
| | | | |
| --- | --- | --- | --- |
| Dane County ED | | | |
| | Got Moo-La? | | |
| | | | |
| | | ??? | |
...more
---
WAUSAU, Wis. (WSAW) The Wausau River District Organization and The Wausau Economic Development Commission, or WEDC, agree there are substantial investments in Wausau`s downtown area. During the work week of June 25-29, The River District is hosting Downtown Employee Appreciation Week.
Chris Schock the director of the WEDC said in the last decade employment has doubled downtown, indicating an increasing investment by consumers and business.
"This is not just a Wausau thing. Every community, every peer community of Wausau is investing in their downtown" Schock said...
...more
---
A new online tool called the Neighborhood Atlas has been launched to help researchers to view socioeconomic data on communities.
The platform, developed at the University of Wisconsin, allows researchers to rank and map neighborhoods according to income, education, employment, housing quality and other socioeconomic factors.
This information may provide insight into how these factors impact overall health because a person's neighborhood can influence their health in a variety of ways. For example, cardiovascular disease and diabetes are disproportionately more common among racial and ethnic minorities as well as the socioeconomically disadvantaged. Consequently, Neighborhood Atlas could be used to inform health resources policy and social interventions....
...more
---
WISCONSIN RAPIDS, Wis. (WSAW) -- Local events took place all across the state this morning as area leaders and legislators celebrated the second annual Wisconsin main street day.
Representatives from the Wisconsin economic development corporation or WEDC met up at the old Wisconsin Rapids mall to take place in the event.
Speakers including Wisconsin Senator Patrick Testin and WEDC Secretary and COO, Tricia Braun, helped to spotlight the important role that downtown business districts have in Wisconsin`s economy.
The events were also used as a spot where announcements on business openings and downtown initiatives were made.
In Rapids, the WEDC presented the YMCA and Boys and Girls Club with a grant of $150,000...
...more

Ken Notes: This may not sit well with the Princeton`s of the state. YMCA are most often tax exempt while they pay...
---
...more
---

GENERAL CONTRACTING
Residential - Commercial - Retail - Controlled Environments
FIRE / WATER / STORM DAMAGE RESTORATION
DESIGN / BUILD & REMODELING

"Located in the Madison region for over 30 years, Engineered Construction is an industry leader in commercial construction and the restoration of commercial and residential fire and water damage."
See comments from our clients here.
...more
...A sponsor of Wisconsin Development News
---
ALLOUEZ, Wis. (WBAY) -- You could soon see new developments in the Village of Allouez, where Green Bay Correctional Institution now sits.
The village unveiled plans for the lot Tuesday night, should Governor Scott Walker decide to decommission GBCI.
The proposed lot would include the prison, which sits along Riverside Drive in Allouez, from Webster Avenue to the Fox River. It would keep parts of the historic prison, but also create a mixed-use development.
This is all contingent on GBCI closing, something Representative Dave Steffen believes is a large possibility...
...more
---
ELLSWORTH, Wis. - Gov. Scott Walker and other state representatives traveled throughout Wisconsin to 13 different cheese companies and facilities to celebrate Wisconsin Cheese Day on June 25. In conjunction with National Dairy Month, Wisconsin Department of Agriculture, Trade and Consumer Protection Secretary Sheila Harsdorf visited the Ellsworth Cooperative Creamery to speak at the event and present CEO Paul Bauer with a certificate of appreciation from Walker...
...more
---
A fellowship program designed to match veterans with prospective employment opportunities could soon take root in Wisconsin. It's called the Hiring Our Heroes Corporate Fellowship Program.
A collaboration between the Wisconsin Department of Workforce Development and the U.S. Chamber of Commerce Foundation held an information session about the program at the Milwaukee County War Memorial Center on Monday...
...more
---
MADISON, Wis. - Gov. Scott Walker announced more than $145 million in payments to local governments Wednesday for general transportation, connecting highway and expressway aids from the Wisconsin Department of Transportation.

The quarterly payments will add up to $145,978,567 July payments to Wisconsin's 1,925 local units of government include: $142,706,717 in general transportation aids; $3,015,875 to 117 municipalities entitled to receive connecting highway aids; and $255,975 to Milwaukee County for expressway policing aids, according to the release...

...more
---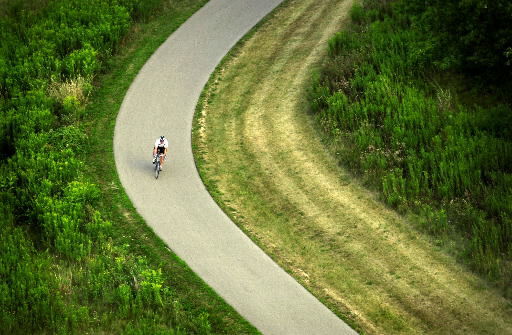 Communities in Dane County who want to connect local bike trails to the county`s extensive system can get funding to help pay for projects.
The PARC (Partners for Recreation and Conservation) and Ride grant program will provide up to 50 percent of a project`s cost to local communities to help offset the cost of bike trail design, engineering and construction.
Dane County Executive Joe Parisi said the grant program is now accepting applications for the $500,000 in grant money included in the 2018 county budget...
...more
---
Les Kinseth, President of Kinseth Hospitality Companies is pleased to announce the development of a 71-unit Holiday Inn Express in Beaver Dam, Wisconsin. Kinseth Hospitality Companies will partner with Ben Westra, President of JCW Development, LLC and WDS Construction, Inc., both of which are based locally in Beaver Dam. JCW Development, LLC is a full-service development company with an expertise in all stages of the development process. WDS Construction, Inc. is a national general contractor serving clients in the retail, medical, warehouse/industrial, and hospitality markets. Also included in the partnership is Rick Kiolbasa of RWK, P.C., and Bob Welstead of Win Properties, LLC. Kinseth Hospitality Companies, Rick Kiolbasa and Bob Welstead have developed and own numerous hotels in the Greater Omaha, Nebraska area...
...more
---
JSD provides complete services in Planning & Development, Civil Engineering, Transportation Engineering, Water Resources, Landscape Architecture, Construction Services, Surveying & Mapping, and Environmental Services. Offices in Madison - Milwaukee - Kenosha - Fox Valley & Wausau.
---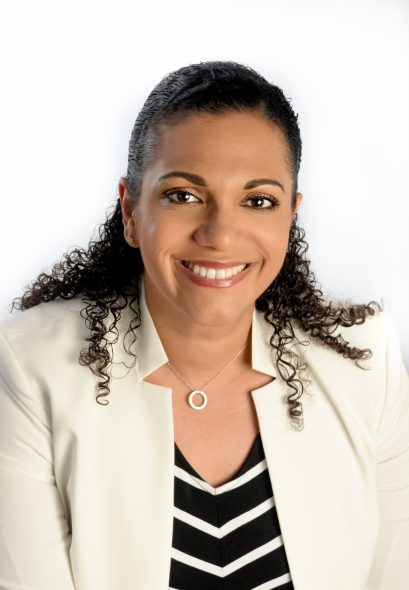 WWBIC aligned growth & expansion – New VBOC Director Ana Simpson now hired.
With new and additional funding from the U.S. Small Business Administration's (SBA) Office of Veteran's Business Development – WWBIC will be hosting the Veteran's Business Opportunity Center in Milwaukee, covering a three state region. The SBA's
Veterans Business Outreach Center (VBOC)
Program is designed to provide support to transitioning service members, veterans, National Guard & Reserve members and families interested in starting or growing a small business...
...more
---
Fresh off approval by Minnesota regulators, the parent company of Enbridge Energy says it`s on track to finish construction and put its disputed Line 3 replacement pipeline into service in the second half of next year.
The Minnesota Public Utilities Commission last week determined the project is necessary and approved the company`s preferred route across northern Minnesota, with modifications and conditions that Enbridge considers minor.
In a statement, Enbridge Inc. based in Calgary, Alberta, called that a "good outcome for Minnesota."
...more
---
Company wanted all wages to count towards pay commitment

When Gov. Scott Walker and Foxconn chairman Terry Gou announced an agreement on Foxconn's Wisconsin project, the numbers were fairly straightforward.
Gou and Foxconn would invest $10 billion and create 13,000 jobs with an average wage of $53,875. In exchange, Wisconsin would offer $3 billion in state tax incentives.
The deal sketched out on the governor's letterhead did not require an average wage, but the memorandum of understanding signed by both sides in late July 2017 made it part of Foxconn's commitment...
...Ultimately, the state's contract with Foxconn counts wages paid up to $400,000 annually as part of the average. The company is also eligible for $1.5 billion in payroll tax credits and earns those on wages paid up to $100,000...
...more

Ken Notes: Interesting...
---
Manufacturer Hopes To Change The Industry, Local Officials Look To Draw Young Workers..
A company based in Manitowoc publicly revealed a new form of solar powered LED lighting Monday that its inventor says has the potential to revamp the industry. He also says the mid-sized northeastern Wisconsin city is a good place to do that work and officials are hopeful it could give the community a boost. ..

...more
---
613 Williamson Street - Suite 210 Madison, WI 53703 - 608.467.1513

We are a team of commercial real estate experts devoted to ensuring commercial tenants receive conflict free, tenant-focused advice. Please Watch our video here.


...more
...A sponsor of Wisconsin Development News
---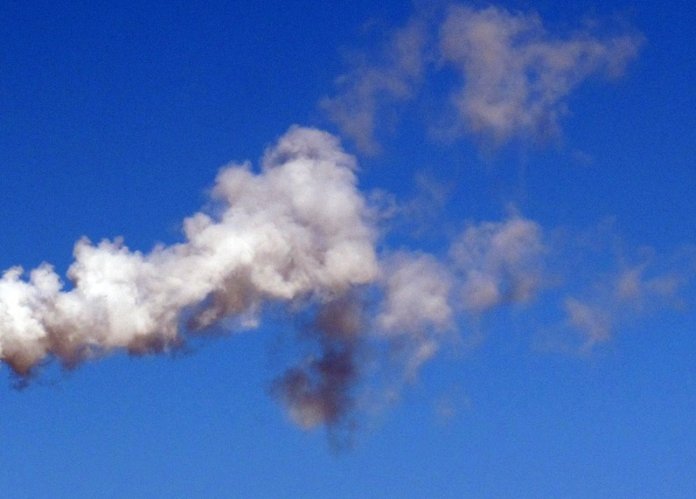 Wisconsin Clean Cities members displaced more than 32 million gallons of petroleum in 2017, the Milwaukee-based nonprofit has announced.
Wisconsin Clean Cities – one of nearly 100 U.S. Department of Energy Clean Cities coalitions – partners with public, private and nonprofit sectors to reduce dependence on imported oil in the transportation sector by promoting the use of alternative fuels and sustainable transportation options.
Each year, Wisconsin Clean Cities collects data from stakeholders regarding their sustainable transportation efforts, including vehicles and fuels used (including electric vehicles), idle-reduction efforts, fuel economy, and vehicle miles traveled...
...more
---
WAUSAU - The developer overseeing a housing and commercial development on Wausau`s riverfront now owes contractors over $3.2 million, but the city is still optimistic about the project.
Weston-based PGA Inc. filed two civil court cases seeking payment for services last week against Barker Financial, the developer behind the Riverlife Village project. Phase 1 of the development is to build high-end apartments and a mixed-use commercial space on the eastern bank of the Wisconsin River, near the Wausau on the Water, or WOW, entertainment center...
...more
---
HILLSBORO, Wis. (WKBT) - Hillsboro couple Kim and Snapper Verbsky never envisioned a future in the brewing business and they certainly don`t claim to be beer scientists.
"I`m in healthcare, he`s in construction, we really have no idea what we`re doing but I guess we just figured if we do things honestly and with heart, we should be okay and so far it`s working," said Hillsboro Brewing Co. co-owner Kim Verbsky.

...more
---

PLEASANT PRAIRIE — The Village Board here has unanimously approved a developer's agreement for a future corporate campus with a hotel and other services in the LakeView Corporate Park.
The developer's agreement for The Gateway, a two-parcel, 34-acre site located north of Highway 165 along 120th Avenue east of Interstate 94, also encompasses a gasoline station, convenience store and a car wash, which is being developed for property owner WisPark...
...more
---
We manage your IT-- so you can focus on running your business

Know you need IT but not sure where to start? Let our technical experts designs an IT plan that works for your company. We`re your IT one stop shop.

...A sponsor of Wisconsin Development News
---
The Wisconsin Economic Development Corporation (WEDC) has awarded the village of Menomonee Falls a $79,300 grant to support the redevelopment of the city's old fire station into a new casual dining restaurant and banquet hall.
The Community Development Investment Grant will be used to help offset the costs of renovating the 89-year-old two-story building on Appleton Avenue.
Chris Leffler, who also owns Leff`s Lucky Town in Wauwatosa and Revere`s Wells Street Tavern in Delafield, will own and operate the new restaurant, which is expected to open later this year.
...more
---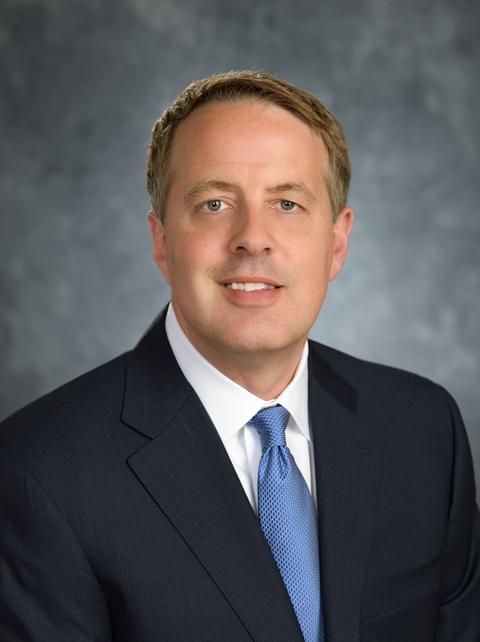 ...more
---
OSHKOSH - Surrounded by homes and road construction, a 20-some-acre lot on the south side of the Fox River sits vacant, occupied only by a pile of gravel as tall as nearby houses.
This was once the site of a factory run by the Morgan (Door) Company and later Jeld-Wen Windows & Doors. After almost a decade of sitting empty — and five years of planning, demolition, potential sales and a special taxing district formation — developers are hoping for a fall groundbreaking on the Morgan District....
...more
---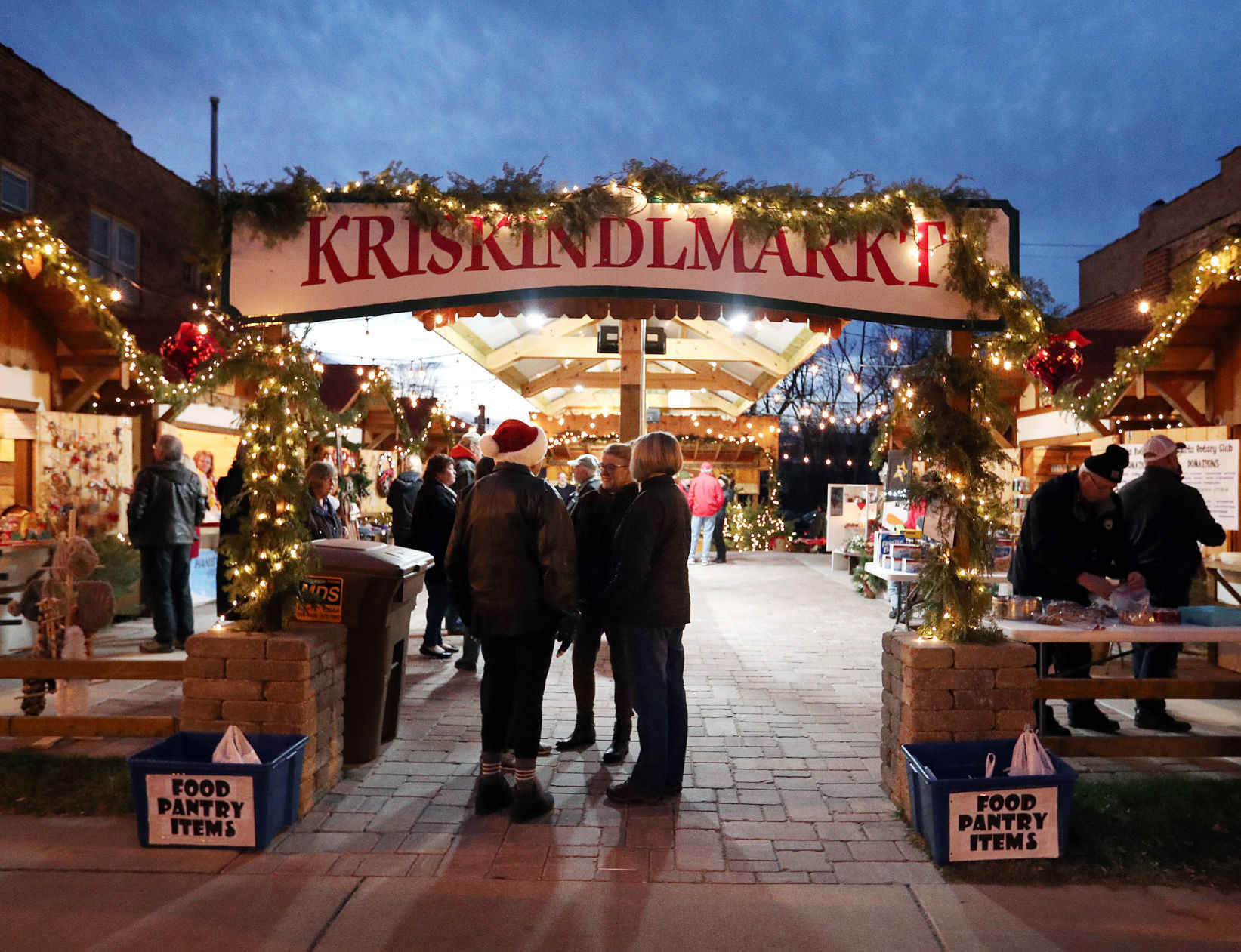 Sparta is one of half a dozen Wisconsin communities accepted into a statewide program that promotes downtown revitalization.
The Wisconsin Economic Development Corp. announced Monday that Sparta will join the Connect Communities Program, which was launched in 2013 and is designed to support and complement the Wisconsin Main Street Program. Participating communities have reported adding 274 net new businesses and more than 1,600 jobs, as well as $115 million in private investment...
...more
---
Brown County Executive Troy Streckenbach prepared for the worst.
It was February and Streckenbach had been asked to join Green Bay and state officials at a meeting with a papermaking company. Kimberly-Clark's tentative plan to close mills in Neenah and Fox Crossing, announced in late January, was still fresh in his mind.
"When the Kimberly-Clark headlines came out, you're thinking, 'That's too close to home. When is it going to happen here?'" Streckenbach said. "You get the call that there's a meeting involving a large papermaking company in our community, and you get prepared. Fortunately, the meeting was an opportunity instead of, 'Here's the bad news.'"...
...more
---

Ken Notes: WDNews relies on the actual journalism provided by your local media outlets. Without these partners we can not bring you the unbiased news, leads and updates you need to thrive in Wisconsin. Support your local media...
---
Milwaukee - 1/1/2020 Journal Sentinel business reporter Tom Daykin talks about commercial real estate and development, including stores, hotels, offices, condos, apartments and industrial buildings...
...more

Ken Notes: Tom Daykin is the source for ED news in MKE. This is a permanent link to articles in his blog which is updated daily...
---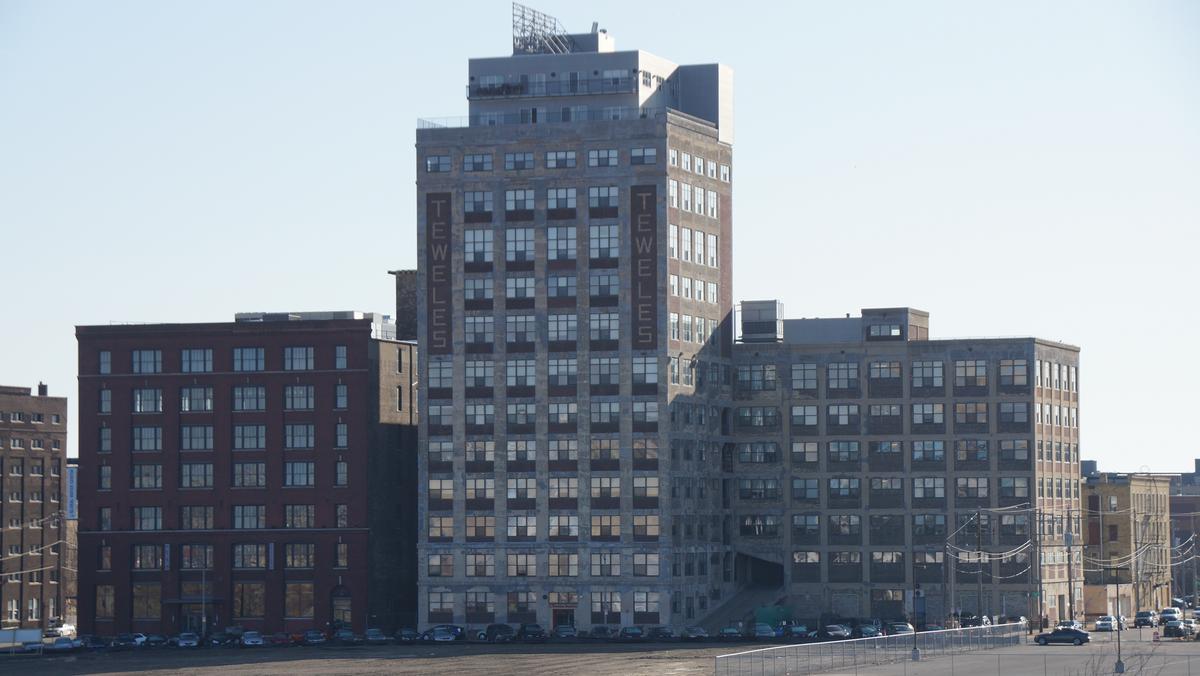 The 14-story Teweles Seed Tower apartments in Walker's Point will get a $27.4 million restoration and upgrade under plans by CommonBond Communities.
...more
---
Choice Hotels International, signed an agreement with Integrated Plankinton Milwaukee, an affiliate of Chicago-based Murphy Development Group, to develop the Cambria Hotel Milwaukee. Expected to open in the summer of 2019, the hotel will be the third Cambria property to enter the state of Wisconsin, joining properties in Madison and Appleton...
...more
---
Oak Creek could spend between $22 million and $30 million to help finance a new business park, which might land developments tied to Foxconn Technology Group`s new factory complex.
Ryan Business Park is expected to have buildings totaling 1 million to 3 million square feet on 85 acres south of West Ryan Road, between South 13th Street and the Canadian Pacific railroad tracks...
...more
---
Dillard's Inc. department store chain could be entering Wisconsin, which might include replacing three Milwaukee-area Boston Store locations that are closing this summer.
Dillard's executives are considering opening stores at what are now Boston Store buildings at Brookfield Square, Mayfair and Southridge Mall, as well as a Younkers store building near Green Bay, according to sources familiar with the company's activities.
...more
---
...A sponsor of Wisconsin Development News
---
PROGRAMS
BUSINESS AND COMMUNITY DEVELOPMENT
BUSINESS AND INVESTMENT ATTRACTION

ENTREPRENEURSHIP AND INNOVATION

INTERNATIONAL BUSINESS DEVELOPMENT


SECTOR STRATEGY DEVELOPMENT
...more
---
Sheboygan developer planning condos, retail
A three-story, mixed-use development is in the works for a vacant one-acre parcel near Pewaukee Lake in the village's downtown.
The project, called Beachscape Lake Condominiums, would be located at 143 W. Wisconsin Ave., according to documents filed with the state on behalf of Sheboygan developer HCI Properties.
The approximately 30,000-square-foot building would include five housing units with attached garages, plus retail spaces.
The project also includes 10 garage parking spaces and 28 off-street parking spaces, according to plans....
...more
---
Our Current Publications:
...more
---
Start Week: 25 - Query String:SELECT * FROM wdn WHERE `issue` > 25 and volume = 6 OR `issue` > 90 ORDER BY sortorder